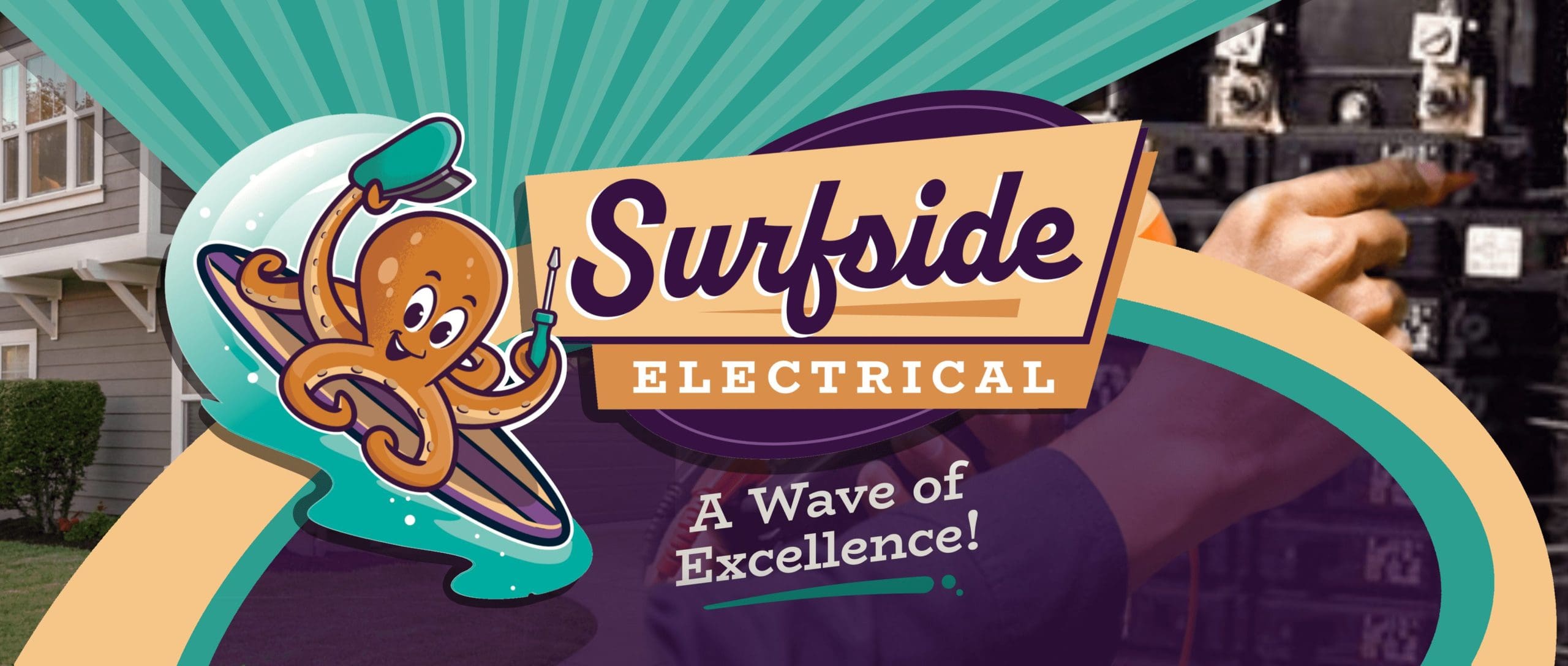 South Alabama's #1 Electricians

Our expert electricians know how to fix blackouts and other electrical issues fast, so your family isn't in the dark at night.  When you need a team of professionals for any residential or commercial electrical issues, count on us.  With free electrical estimates and $25 service calls, we're competitively priced, fully licensed, bonded, and insured, and always ready to serve with our 24/7 emergency services.
No Job Too Big, Too Small, or Too Shocking

When it comes to fixing any problem, our unmatched experience and expertise will ensure that your home or business remains in top shape—no matter how difficult or shocking the job may seem.  You can rest assured that all work done by our team is insured, both with the right bonds and insurance, as well as our personal workmanship guarantee, so there's never anything to worry about.  Call us today to get back on track.
$25 Service Calls by Licensed Electricians
With our everyday $25 service calls, you pay the same price whether it is noon or midnight.  We have no after-hours fees or change in rates, not at night or on the weekends.  This saves you money when you need one of our electricians for an emergency service!
We've Got the Right Tools for the Job

Our strong emphasis on training combined with our already amazing team keeps us ahead of the competition and always your best choice for any electrical service.
Not All Electricians Are the Same

Everything from pricing to skill level varies when you're dealing with an electrician, so how do you know which one to choose?  It's always best to start with what people say about a company, which is why we encourage you to read our Google, Facebook, and other reviews.  Our work speaks for itself to those who use us, and those who use us take the time to leave amazing feedback online.  We're so thankful to everyone who has helped get us where we are and taken the time to leave so many awesome reviews!
Meriam Neise
September 2, 2023.
Madison and Sam performed their service professionally. We will refer Surfside Services without hesitation.
People are very professional putting out a great generator answered all my questions made good suggestions that I will follow just all around great people to do business with and their prices are lower than generac used Kohler All My Life as a plumber and all the plumbing products in my book rated top notch
Stephany Crumpton
August 29, 2023.
Jake was very kind and very knowledgeable to all my questions I had.
They did an outstanding job installing my new generator I Campbell
Gamers N Geeks
August 24, 2023.
Great service every time we use them! Highly recommend.
Nick Melton
August 13, 2023.
Had two recent visits from them and both were incredibly helpful and honest people. My go-to hvac place.
Free Estimates

- No-hassle estimates!


$25 Service Call

- Call today!

Safety First

- Background checks on everyone!

A Wave of Excellence

- Only the best electricians!

Free Estimates

- No-hassle estimates!


$25 Service Calls

- Call today!

Safety First

- Background checks on everyone!

A Wave of Excellence

- Only the best pros!
Searching for Electricians? You've Found the Best.
Our electricians are available for emergencies 24/7!  So, what are you waiting for?  Call us today!
A New Kind of Service Company

We are 'The One Call That Books It All', with individual masters of their craft in every division. It's not the same people doing everything: it's highly trained professionals comprising each department, but all under the same trusted brand and service philosophy of excellence.