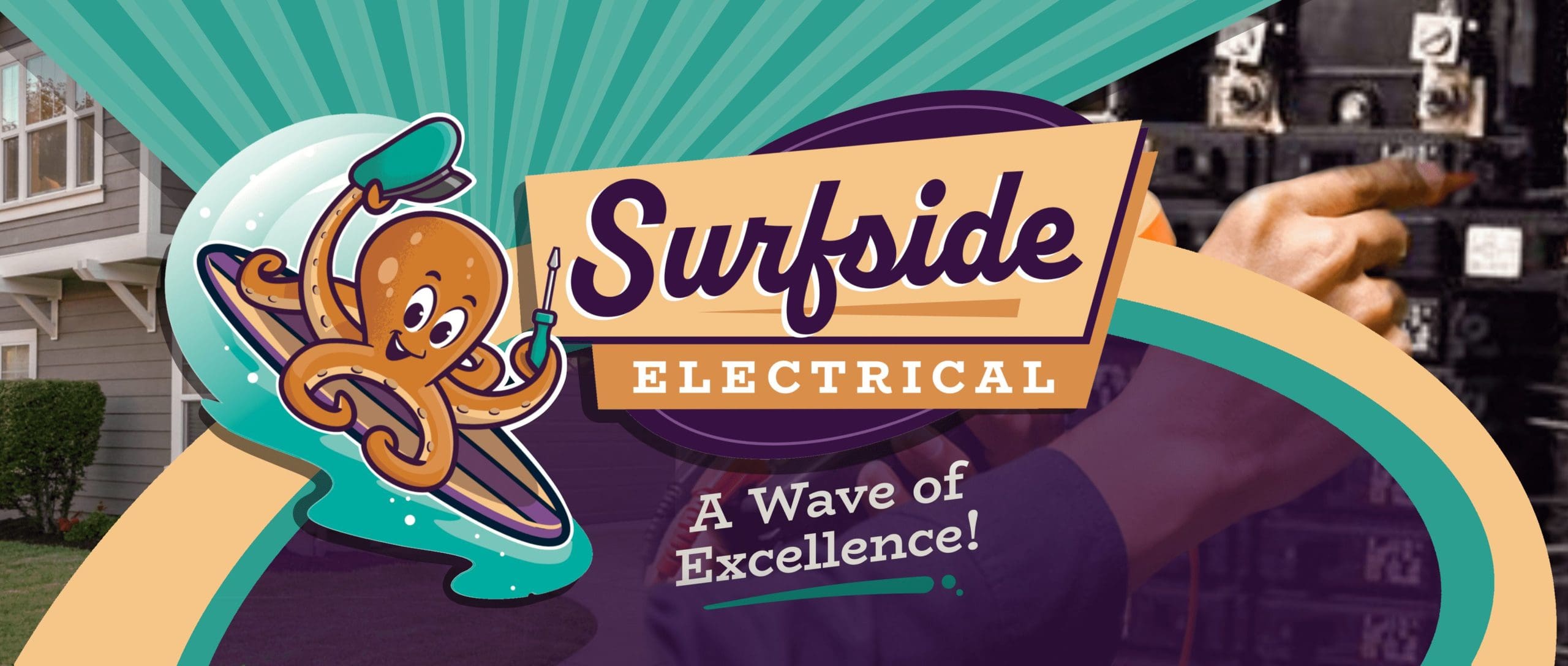 Electricians in Loxley AL
When it comes to electrical work in Loxley, reliability and safety are of utmost importance.  Our dependable electricians in Loxley, AL are skilled professionals who undergo rigorous training to ensure that they have the knowledge and expertise to deliver high-quality services to their clients.  What sets us apart is our commitment to ensuring the safety of our clients as well as their properties.  Our electricians provide a wide range of services including installing and repairing electrical systems, troubleshooting and fixing electrical issues, conducting safety inspections, and provide guidance on energy-efficient solutions.  We are equipped with advanced tools and technology to deliver effective solutions that meet the unique needs of each client.
#1 Trusted Electrical Repairs
As Mobile and Baldwin's fastest growing electrical service company, we're your #1 trusted choice locally.  Our electricians in Loxley, AL are backed by the Surfside philosophy of service excellence, as well as the proper licensing, insurance, and professional bonds.  You needn't worry with Surfside whether the job will get done right: we won't call it complete until it is completed perfectly.
More About Loxley AL
Loxley is a small town located within Baldwin County Alabama. Although Loxley is small, it is situated in a prime location, with easy access to the popular beaches of Gulf Shores, Orange Beach, and Foley. According to the 2023 US Census, the population of Loxley was only 2,482. Despite Loxley being a small town, it's known for its friendly community and beautiful natural surroundings, which make it a popular destination for nature lovers and outdoor enthusiasts.  The town offers a range of recreational opportunities, including boating, fishing, hiking, and hunting.  One of the main attractions in Loxley, AL is the Burris Farm Market.  It's a family-owned farm that offers fresh produce, homemade jams and jellies, and a variety of other locally sourced goods. Visitors can pick their own fruits during the harvest season or browse the selection of fresh vegetables in the market. The farm also offers hayrides, farm tours, and other activities for families.  For nature lovers, Loxley Municipal Park is must-see.  The park has a lake for fishing, basketball courts, baseball fields, playgrounds, and more. The park also has a several walking trails that are popular among joggers.  A wilderness park is also nearby, which features mountain bike trails, disc golf courses, and hiking trails that wind through the beautiful Alabama wilderness.  From dining to outdoor adventures, Loxley has plenty of things to see and do.  Spend a day exploring all that this charming small town has to offer, and you're sure to fall in love with its unique Southern charm.
Free Estimates

- No-hassle estimates!


$25 Service Call

- Call today!

Safety First

- Background checks on everyone!

A Wave of Excellence

- Only the best pros!
Free Estimates

- No-hassle estimates!


$25 Service Calls

- Call today!

Safety First

- Background checks on everyone!

A Wave of Excellence

- Only the best pros!
           Not All Electricians in Loxley AL Are the Same

At the heart of reliability is experience and expertise. Choosing a reputable electrician means ensuring that your electrical needs are met without any unexpected surprises or issues down the line.  Electricians should also be committed to transparent communication and fair pricing. They should be able to provide upfront estimates and timelines for their work, and be available to answer any questions or concerns throughout the process. Ultimately, finding a reliable electrician in Bay Minette requires diligence and research. It is important to read reviews and ask for references to ensure that the electrician you choose is trustworthy and capable of handling your specific needs. With diligent research and attention to detail, finding a reliable electrician can provide peace of mind and ensure that your electrical work is completed safely and effectively.  You can find our customers who have kindly shared their experiences with us, and you, on Google, Facebook, Yelp, and other sites.  We're also members of our local Chamber of Commerce and the Better Business Bureau.  With 4.9 and 5 star ratings everywhere you look plus being fully licensed, bonded, and insured, you know we're a company you can trust to do the job right and stand behind our work.
Need Ours Pros Today? Call Now!
Don't hesitate to call!  Our electricians in Loxley AL are standing by!
Meriam Neise
September 2, 2023.
Madison and Sam performed their service professionally. We will refer Surfside Services without hesitation.
People are very professional putting out a great generator answered all my questions made good suggestions that I will follow just all around great people to do business with and their prices are lower than generac used Kohler All My Life as a plumber and all the plumbing products in my book rated top notch
Stephany Crumpton
August 29, 2023.
Jake was very kind and very knowledgeable to all my questions I had.
They did an outstanding job installing my new generator I Campbell
Gamers N Geeks
August 24, 2023.
Great service every time we use them! Highly recommend.
Nick Melton
August 13, 2023.
Had two recent visits from them and both were incredibly helpful and honest people. My go-to hvac place.
More than Just Electricians
As more than just electricians in Bay Minette AL, our company is here to service your home's every need.  From its HVAC systems to its plumbing systems, even its cleaning needs, Surfside Services has the experts to get the job done right.