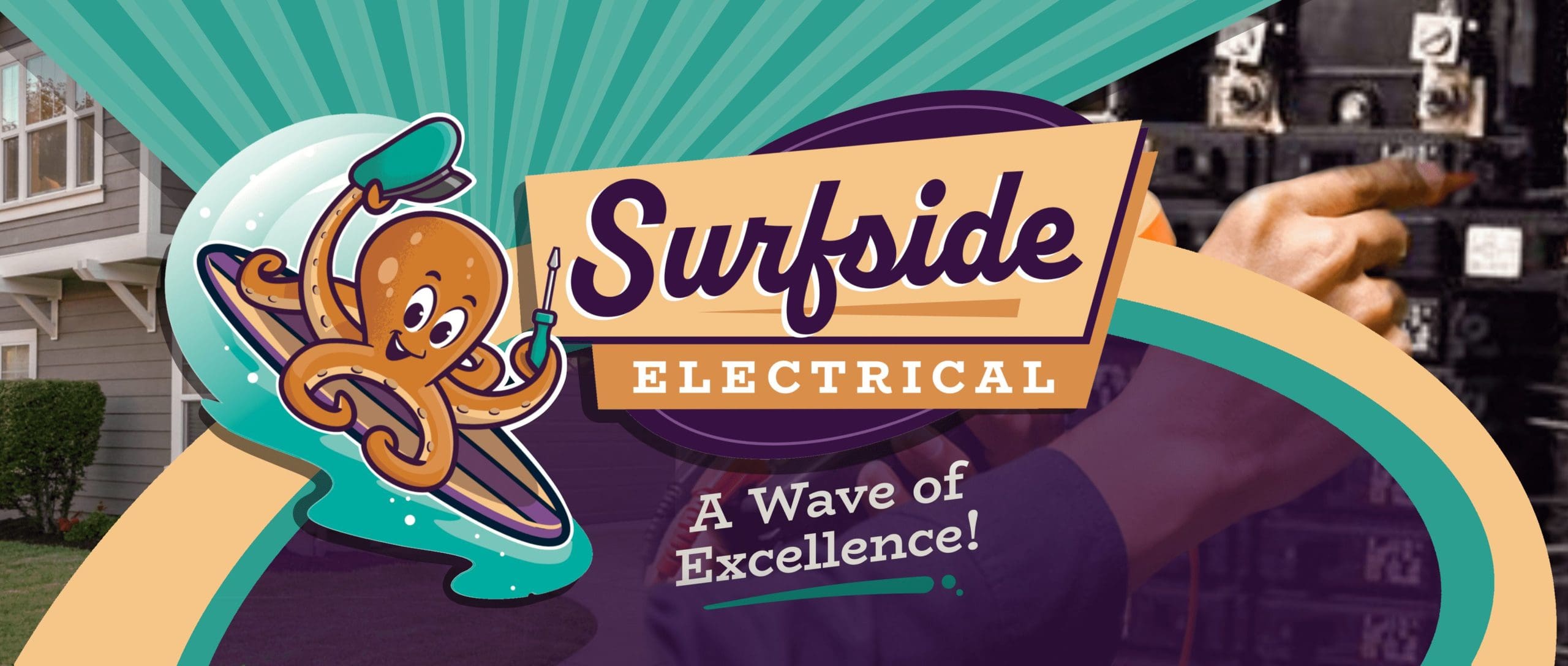 Electricians in Bay Minette AL
Looking for reliable electricians in Bay Minette, AL? Look no further than the dedicated team at Surfside. Our skilled and experienced professionals are ready to assist with all of your electrical needs, whether you need repairs, installations, or upgrades. We take pride in delivering top quality work that meets all safety standards, and we're always happy to answer any questions you may have. So why wait? Call us today to schedule an appointment and let us help you get your electrical systems running smoothly!
#1 Trusted Electrical Repairs
As Mobile and Baldwin's fastest growing electrical service company, we're your #1 trusted choice locally.  Our electricians in Semmes AL are backed by the Surfside philosophy of service excellence, as well as the proper licensing, insurance, and professional bonds.  You needn't worry with Surfside whether the job will get done right: we won't call it complete until it is completed perfectly.
More About Bay Minette AL
Bay Minette is a city located within Baldwin County, AL.  This beautiful city has a population of approximately 7,894 according to the US Census and is the county seat of Baldwin County. Bay Minette is situated near the Gulf of Mexico, making it a desirable location for both residents and businesses. With their history dating back to the early 1900s, Bay Minette has grown over the years into a thriving community boasting of several amenities, business opportunities, and cultural events.  The city has excellent recreational facilities, including the public parks which provide ample opportunities for individuals and families to enjoy outdoor activities.  Overall, Bay Minette AL is a charming city with a lot of potential and deserves a closer look. Its vibrant economy, rich history and culture, and recreational opportunities make it an ideal destination for both residents and visitors.
Free Estimates

- No-hassle estimates!


$25 Service Call

- Call today!

Safety First

- Background checks on everyone!

A Wave of Excellence

- Only the best pros!
Free Estimates

- No-hassle estimates!


$25 Service Calls

- Call today!

Safety First

- Background checks on everyone!

A Wave of Excellence

- Only the best pros!
Not All Electricians in Bay Minette AL Are the Same

At the heart of reliability is experience and expertise. Choosing a reputable electrician means ensuring that your electrical needs are met without any unexpected surprises or issues down the line. Reliable electrician should also be committed to transparent communication and fair pricing. They should be able to provide upfront estimates and timelines for their work, and be available to answer any questions or concerns throughout the process. Ultimately, finding a reliable electrician in Bay Minette requires diligence and research. It is important to read reviews and ask for references to ensure that the electrician you choose is trustworthy and capable of handling your specific needs. With diligent research and attention to detail, finding a reliable electrician can provide peace of mind and ensure that your electrical work is completed safely and effectively.
Need Ours Pros Today? Call Now!
Don't hesitate to call!  Our electricians in Bay Minette AL are standing by!
Meriam Neise
September 2, 2023.
Madison and Sam performed their service professionally. We will refer Surfside Services without hesitation.
People are very professional putting out a great generator answered all my questions made good suggestions that I will follow just all around great people to do business with and their prices are lower than generac used Kohler All My Life as a plumber and all the plumbing products in my book rated top notch
Stephany Crumpton
August 29, 2023.
Jake was very kind and very knowledgeable to all my questions I had.
They did an outstanding job installing my new generator I Campbell
Gamers N Geeks
August 24, 2023.
Great service every time we use them! Highly recommend.
Nick Melton
August 13, 2023.
Had two recent visits from them and both were incredibly helpful and honest people. My go-to hvac place.
More than Just Electricians
From Bay Minette to Spanish Fort to Dauphin Island and beyond, our team is here to serve you.  As more than just electricians in Bay Minette AL, our company is here to service your home's every need.  From its HVAC systems to its plumbing systems, even its cleaning needs, Surfside Services has the experts to get the job done right.