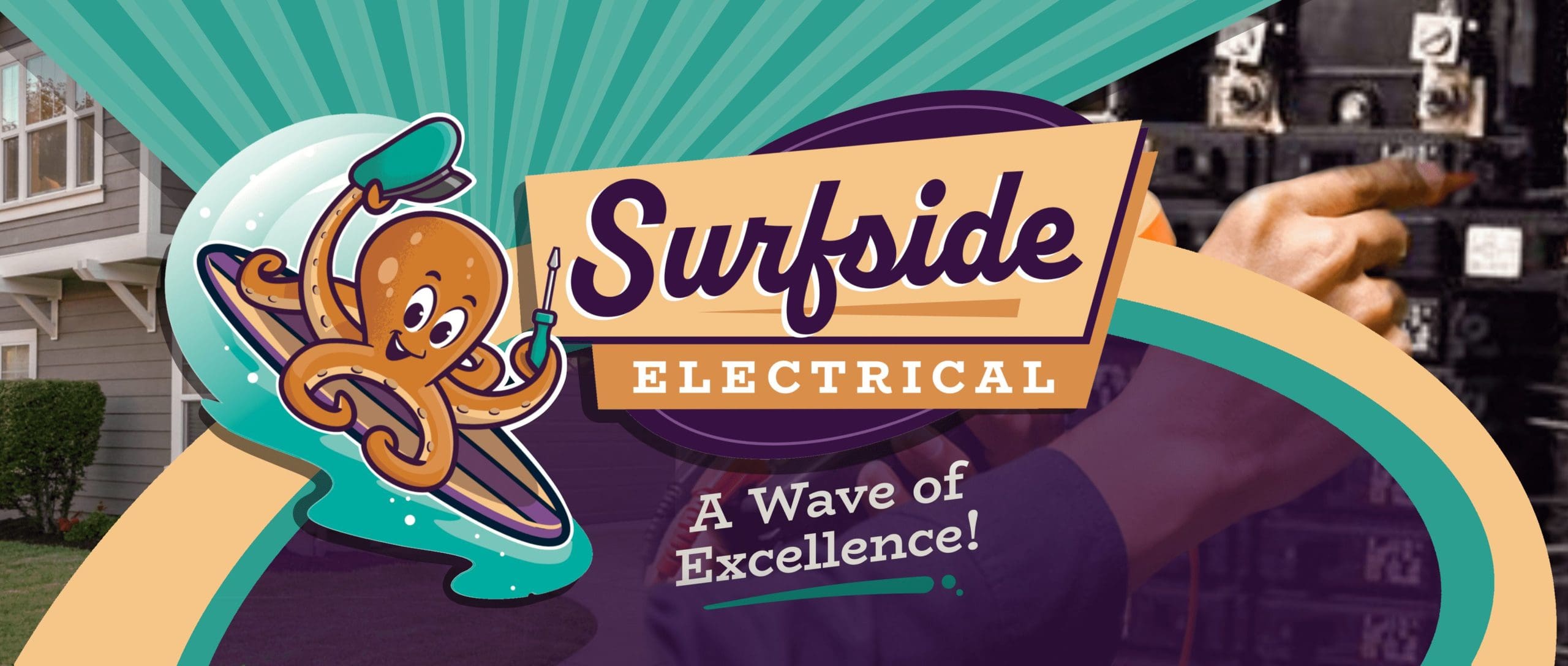 Looking for an Emergency Electrician?

When you're searching for an emergency electrician, you need a company that offers electrical services fast and 24/7.  That's why our phones are always on and staffed by members of our team who can assist you right away, never a third-party after-hours call center.

After hours electrical calls can be stressful, which is why we do everything we can to keep the process seamless.  Even after hours, our rapid-response residential electricians can get you financed as low as 0% for any emergency repairs you may need so that we can keep your home or business up and running safely day and night.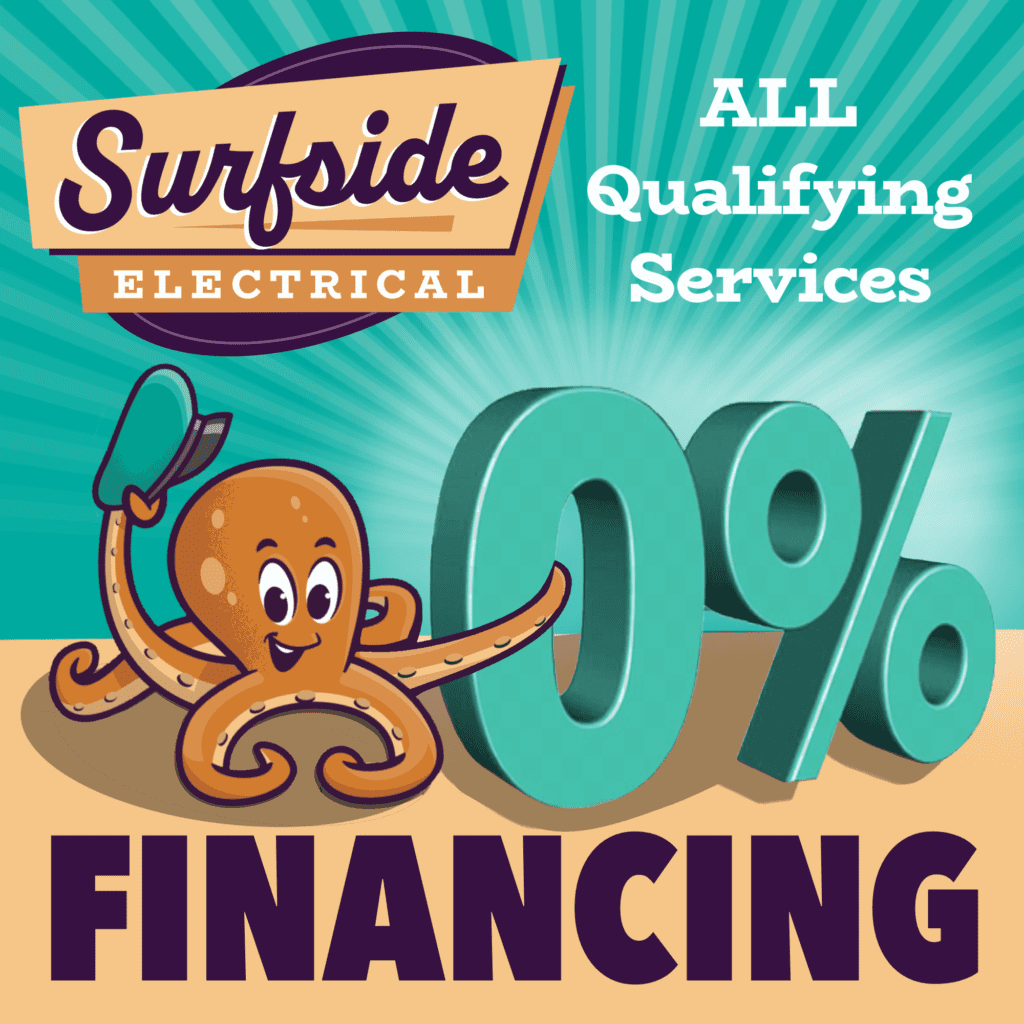 No Emergency Job Too Big, Too Small, or Too Shocking

When it comes to electrical repairs, we've seen it all.  Everything from major safety concerns to small outlet repairs, we'll send an emergency electrician who has seen it all and fixed it all.  And calling late won't break the bank.  No matter when you call, it is always just $25 to come out and take a look at your problem.  It's important to us not to make your already difficult situation worse with higher rates on nights and weekends.

$25 Service Calls 24/7
With our everyday $25 service calls, you pay the same price whether it is noon or midnight.  We have no after-hour fees or change in rates, not at night or on the weekends.  This saves you money when you need a emergency electrician for an emergency service!
Not Every Emergency Electrician is the Same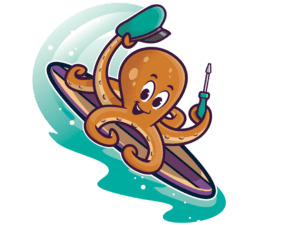 You should never take a company's word for how good they are, you should talk to their customers.  That's why review services like Google, Yelp, and Facebook are essential to finding the right emergency electrician to provide services to your home or business.  So check us out!  See what our customers are saying about us today!
Meriam Neise
September 2, 2023.
Madison and Sam performed their service professionally. We will refer Surfside Services without hesitation.
People are very professional putting out a great generator answered all my questions made good suggestions that I will follow just all around great people to do business with and their prices are lower than generac used Kohler All My Life as a plumber and all the plumbing products in my book rated top notch
Stephany Crumpton
August 29, 2023.
Jake was very kind and very knowledgeable to all my questions I had.
They did an outstanding job installing my new generator I Campbell
Gamers N Geeks
August 24, 2023.
Great service every time we use them! Highly recommend.
Nick Melton
August 13, 2023.
Had two recent visits from them and both were incredibly helpful and honest people. My go-to hvac place.
Free Estimates

- No-hassle estimates!


$25 Service Call

- Call today!

Safety First

- Background checks on everyone!

A Wave of Excellence

- #1 Emergency Electrician

Free Estimates

- No-hassle estimates!


$25 Service Calls

- Call today!

Safety First

- Background checks on everyone!

A Wave of Excellence

- Only the best pros!
An Emergency Electrician Just a Phone Call Way

Our phones never turn off, because we understand that electrical problems can arise at all hours of the day or night, especially dangerous, emergency problems.  Our phones also never forward to some out-of-state or out-of-country answering service.  When you call us, you get a live member of our Surfside team.

We believe reaching an actual team member is the best service we can provide.  That way, you are being helped by someone knowledgeable about our trade, familiar with our company, and who genuinely cares about ours customers and trying to help them.  From there, we'll make sure to get an emergency electrician to you fast to resolve whatever problem may arise.
In fact, most of the time you reach one of our four owners.  That means you're reaching someone with the knowledge and authority necessary to get you fast solutions for your late night or weekend emergency.  We're able to better assess your situation and needs by phone and dispatch the right team member with the right tools to ensure your repair can be completed timely.  We understand that an emergency electrician is more than just someone who will show up late, it is someone who will provide the repair solution at all hours.
Not every late night call is an emergency, of course, but for those we are able to go ahead and get you scheduled for whatever day works best for you.  You'll never hear us tell you to call back during regular business hours.  Whatever time you call us, we will go ahead and gather all the necessary information from you to get your job scheduled.
So, Who Are You Going to Call?
If sparks are flying or the power is totally out, you need an emergency electrician fast.  To get quick service, call us.  We're standing by 24/7 to provide whatever electrical service or repair your home or business may require, and always at an affordable price.

Our rapid-response emergency electrician team stays ready through regular training and keeping a proper stock of any after-hour parts or tools they may need.  With only the best equipment and professional training, our electrical technicians are able to handle any issue you may face.
Our services include:
Electrical panel repairs and upgrades
Re-wiring
New installations
Generators
And more!