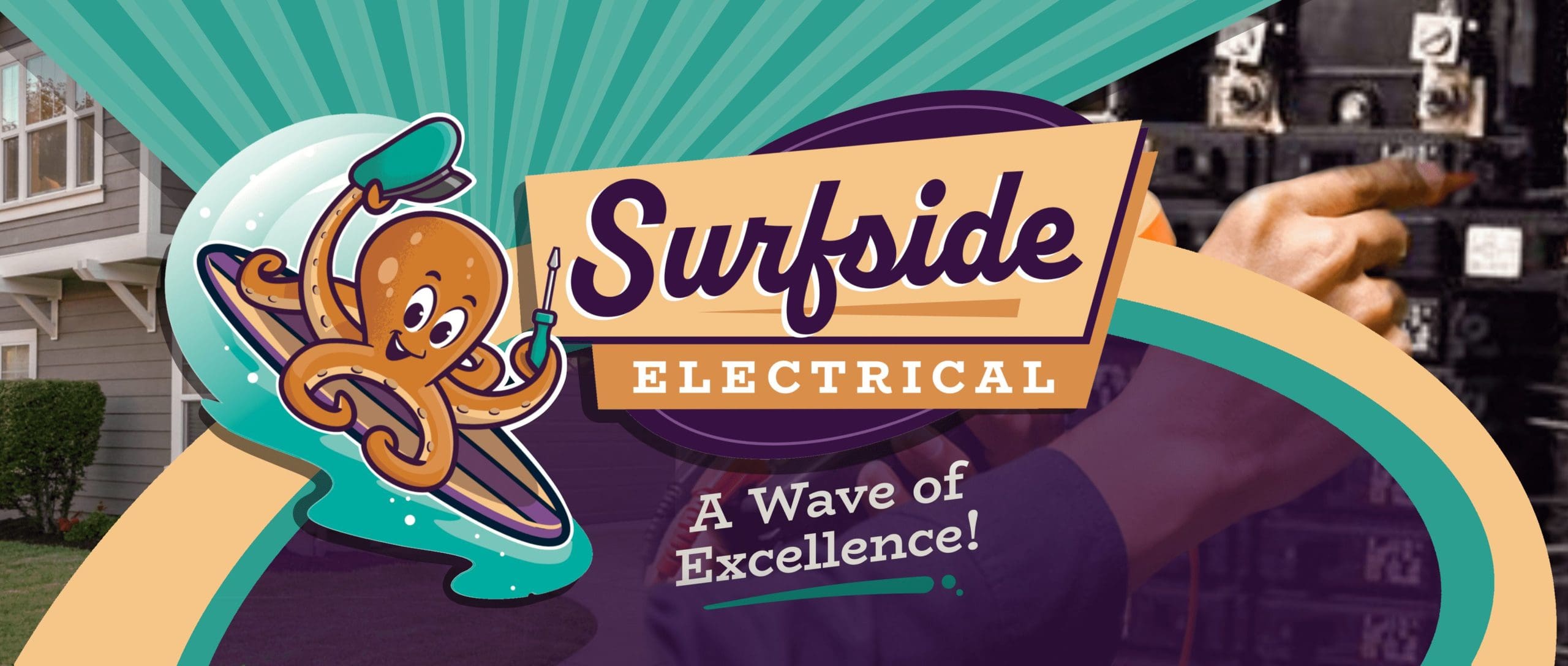 Electricians in Robertsdale AL

Trusted electrical repairs play a vital role in a community like Robertsdale as they ensure the safety, functionality, and reliability of homes and businesses alike. The importance of a licensed, reliable electrician in the community cannot be overstated. The professionals at Surfside employ industry-standard safety practices and possess comprehensive knowledge, making them more than equipped to handle electrical issues of varying magnitude. We believe it's crucial for our electricians to stay current in best practices and new technologies. By doing so, we can ensure that even the most modern electrical systems are repaired efficiently and safely. Furthermore, our electricians in Robertsdale, AL can also provide invaluable advice to our clients on how to maintain their electrical system and prevent future issues.  Our goal is to build trust through transparency. This includes providing reasonable and clear pricing structures for our services. By finding the perfect balance between providing quality work and cost efficiency, we can impact the lives of residents positively every day.
#1 Trusted Electricians in Robertsdale
As Mobile, Baldwin, and Escambia county AL fastest growing electrical service company, we're your #1 trusted choice locally.  Our electricians in Robertsdale, AL are backed by the Surfside philosophy of service excellence, as well as the proper licensing, insurance, and professional bonds.  You needn't worry with Surfside whether the job will get done right: we won't call it complete until it is completed perfectly.
Robertsdale, Alabama: The Warm Heart of Baldwin County
Robertsdale, nestled in the heart of Baldwin County, is often referred to as the 'Hub City' due to its central location.  The city, characterized by a rich history, warm people, and an abundance of nature's beauty, is the epitome of Southern American charm.  Southern Alabama Railroad initially served as the economic lifeblood of the community, hauling timber from the densely populated forests in and around Robertsdale.  Its strategic location and relevance to the railroad system significantly fueled its growth over the years.  Robertsdale has flourished into a vibrant city that encapsulates a perfect blend of historical charm and 21st-century advancement.  With a population exceeding 6,000 residents, according to the WPR, Robertsdale is characterized by a tight-knit community.  Its lively residents are welcoming and hospitable, embodying the quintessential warmth that one associates with the American South.  The city puts on annual events such as the Chocolate and Cheese Festival or the Roast & Rides Festival for residents and visitors alike to enjoy.  Another one of Robertsdale's standout features is its picturesque natural beauty.  The city is surrounded by magnificent landscapes, from vast verdant fields to spectacular beaches located just a short drive away.  Baldwin County's climate, marked by hot summers and mild winters, facilitates a rich variety of flora and fauna, making the region a paradise for nature enthusiasts and adventurers alike.  Robertsdale is a destination where you're always welcome, and there are always new discoveries to be made. Whether you're coming for a visit or looking to put down roots, Robertsdale offers a charming slice of Southern hospitality at its best.
Free Estimates

- No-hassle estimates!


$25 Service Call

- Call today!

Safety First

- Background checks on everyone!

A Wave of Excellence

- Only the best pros!
Free Estimates

- No-hassle estimates!


$25 Service Calls

- Call today!

Safety First

- Background checks on everyone!

A Wave of Excellence

- Only the best pros!
Not All Electricians in Robertsdale AL Are the Same

As a dependable electric company in Robertsdale, we strive to illuminate lives by delivering uninterrupted, top-quality electric services to our customers. We embody trustworthiness and reliability in all our operations.  Our commitment goes beyond just being electricians in Robertsdale AL, we are dedicated to answering all clients' concerns promptly, troubleshooting any issues efficiently, and maintaining transparent billing practices. We understand the importance of consistently being there for our customers' everyday energy needs, and in doing so, we lay the cornerstone of progress and prosperity in Robertsdale, Alabama.
     Your Economical Electric Solution 

We firmly believe in providing excellent services within accessible financial parameters, which is why we offer $25 service calls. This cost-effective solution grants the chance for customers to consult with our expert team to dissect their issues comprehensively. Our service call covers a wide spectrum of needs, ranging from technical advice to basic troubleshooting, and ensures that customers receive prompt, efficient assistance. This $25 service call proposition brings together affordability and high-quality service, making us the optimal choice for individuals in need of quick, professional help without breaking the bank.
Meriam Neise
September 2, 2023.
Madison and Sam performed their service professionally. We will refer Surfside Services without hesitation.
People are very professional putting out a great generator answered all my questions made good suggestions that I will follow just all around great people to do business with and their prices are lower than generac used Kohler All My Life as a plumber and all the plumbing products in my book rated top notch
Stephany Crumpton
August 29, 2023.
Jake was very kind and very knowledgeable to all my questions I had.
They did an outstanding job installing my new generator I Campbell
Gamers N Geeks
August 24, 2023.
Great service every time we use them! Highly recommend.
Nick Melton
August 13, 2023.
Had two recent visits from them and both were incredibly helpful and honest people. My go-to hvac place.
More than Just Electricians
As more than just electricians in Robertsdale AL, our company is here to service your home's every need.  From its HVAC systems to its plumbing systems, even its cleaning needs, Surfside Services has the experts to get the job done right.
A New Kind of Service Company
We are 'The One Call That Books It All', with individual masters of their craft in every division. It's not the same people doing everything: it's highly trained professionals comprising each department, but all under the same trusted brand and service philosophy of excellence.  It's what makes us more than just another company offering electrical repairs in Robertsdale, AL.