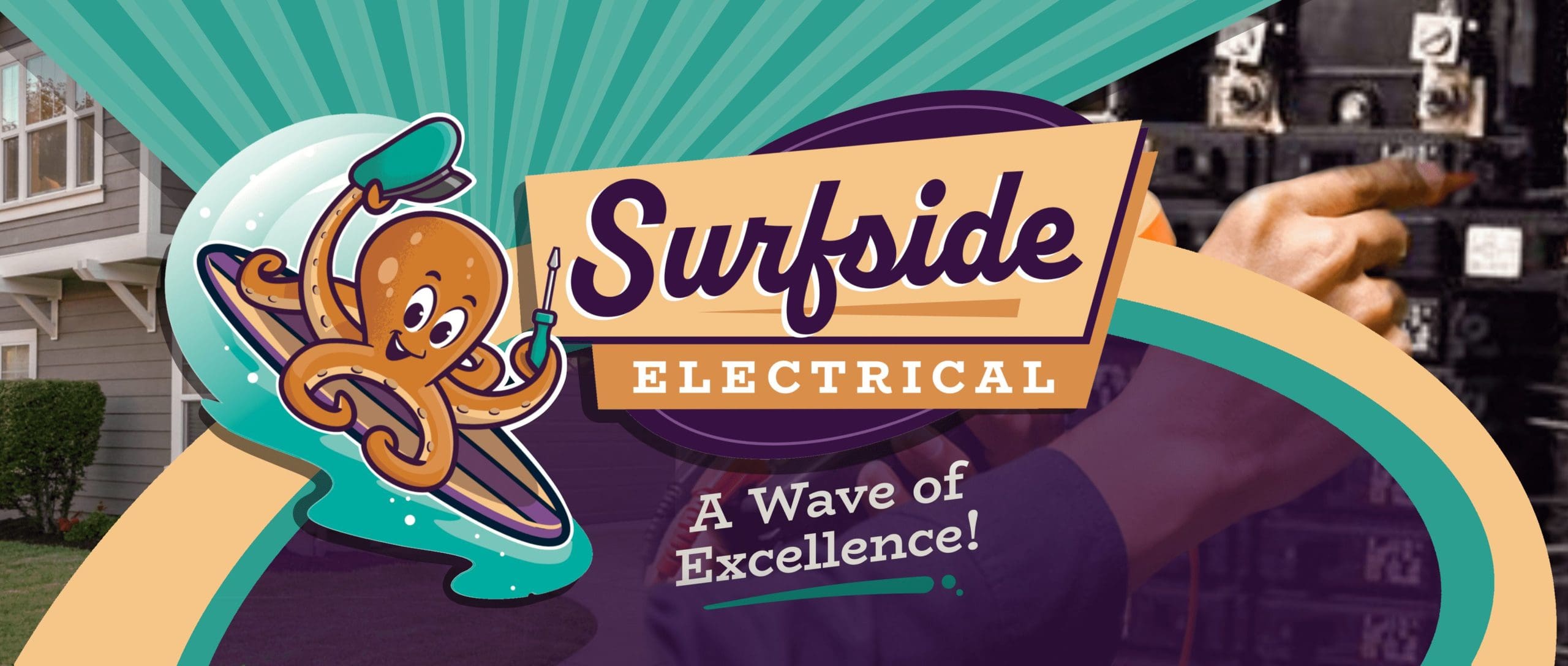 Electricians in Semmes AL
There simply aren't enough electricians in Semmes AL for how fast the city is growing.  Semmes is quickly becoming beloved for its ever-improving school system, affordable land, and developing neighborhoods.  As such, we're proud to offer electrical services to the residents of Semmes.
Affordable Service Calls

In Semmes and all of Mobile and Baldwin Counties, we offer free estimates and every-day affordable $25 service calls.  You've but to call today to schedule your service.  Our electricians in Semmes AL are standing by to serve you.
#1 Trusted Electrical Repairs
As Mobile and Baldwin's fastest growing electrical service company, we're your #1 trusted choice locally.  Our electricians in Semmes AL are backed by the Surfside philosophy of service excellence, as well as the proper licensing, insurance, and professional bonds.  You needn't worry with Surfside whether the job will get done right: we won't call it complete until it is completed perfectly.
More About Semmes AL
Semmes is a small city located in Mobile County, Alabama, United States. It is a suburb of Mobile, the largest city in the county and the third-largest city in the state. The city is situated approximately 15 miles northwest of downtown Mobile, and it has a population of around 4,200 people, according to the most recent census.
Semmes was named in honor of Admiral Raphael Semmes, a commander of the Confederate Navy during the American Civil War who was born in Charles County, Maryland, but later settled in Mobile, Alabama. The city was officially incorporated in 2010, after being an unincorporated community for many years.
Today, Semmes is a quiet and peaceful residential community with a strong sense of community pride. The city has a number of local parks and recreational areas, as well as several shopping and dining options. It is also home to several local schools, including Mary G. Montgomery High School, Semmes Middle School, and Allentown Elementary School.
Overall, Semmes is a charming and friendly small town that offers a comfortable and affordable living environment, with easy access to the amenities of nearby Mobile.
Semmes, AL 36575-5411 Tap or click a number to call Scroll down for more numbers City of Semmes Emergency General Information | Shannon Jenkins Finance Director | Mary Calhoun Fiscal Officer II |Anna Blackmon City Clerk | Debbie Hanbury Event Coordinator | Elizabeth Lovelady Human Resources | Olivia Zirlott Mayor
Free Estimates

- No-hassle estimates!


$25 Service Call

- Call today!

Safety First

- Background checks on everyone!

A Wave of Excellence

- Only the best pros!
Free Estimates

- No-hassle estimates!


$25 Service Calls

- Call today!

Safety First

- Background checks on everyone!

A Wave of Excellence

- Only the best pros!
Not All Electricians in Semmes AL Are the Same

Having a quality installation is essential for the longevity and proper function of your electrical systems.  Choosing a local electrical installation company with a good reputation and experience in installing all electrical systems can make all the difference.
At Surfside, we pride ourselves in proper installations and guarantees.  You only pay at the completion of the job, and it isn't considered complete until completed satisfactorily.  Our electricians in Semmes AL want your home or business running safely for years to come, which is why we're your #1 choice to get the job done right.
Meriam Neise
September 2, 2023.
Madison and Sam performed their service professionally. We will refer Surfside Services without hesitation.
People are very professional putting out a great generator answered all my questions made good suggestions that I will follow just all around great people to do business with and their prices are lower than generac used Kohler All My Life as a plumber and all the plumbing products in my book rated top notch
Stephany Crumpton
August 29, 2023.
Jake was very kind and very knowledgeable to all my questions I had.
They did an outstanding job installing my new generator I Campbell
Gamers N Geeks
August 24, 2023.
Great service every time we use them! Highly recommend.
Nick Melton
August 13, 2023.
Had two recent visits from them and both were incredibly helpful and honest people. My go-to hvac place.
Need Ours Pros Today? Call Now!
Don't hesitate to call!  Our electricians in Semmes AL are standing by!
More than Just Electricians
As more than just electricians in Semmes AL, our company is here to service your home's every need.  From its HVAC systems to its plumbing systems, even its cleaning needs, Surfside Services has the experts to get the job done right.