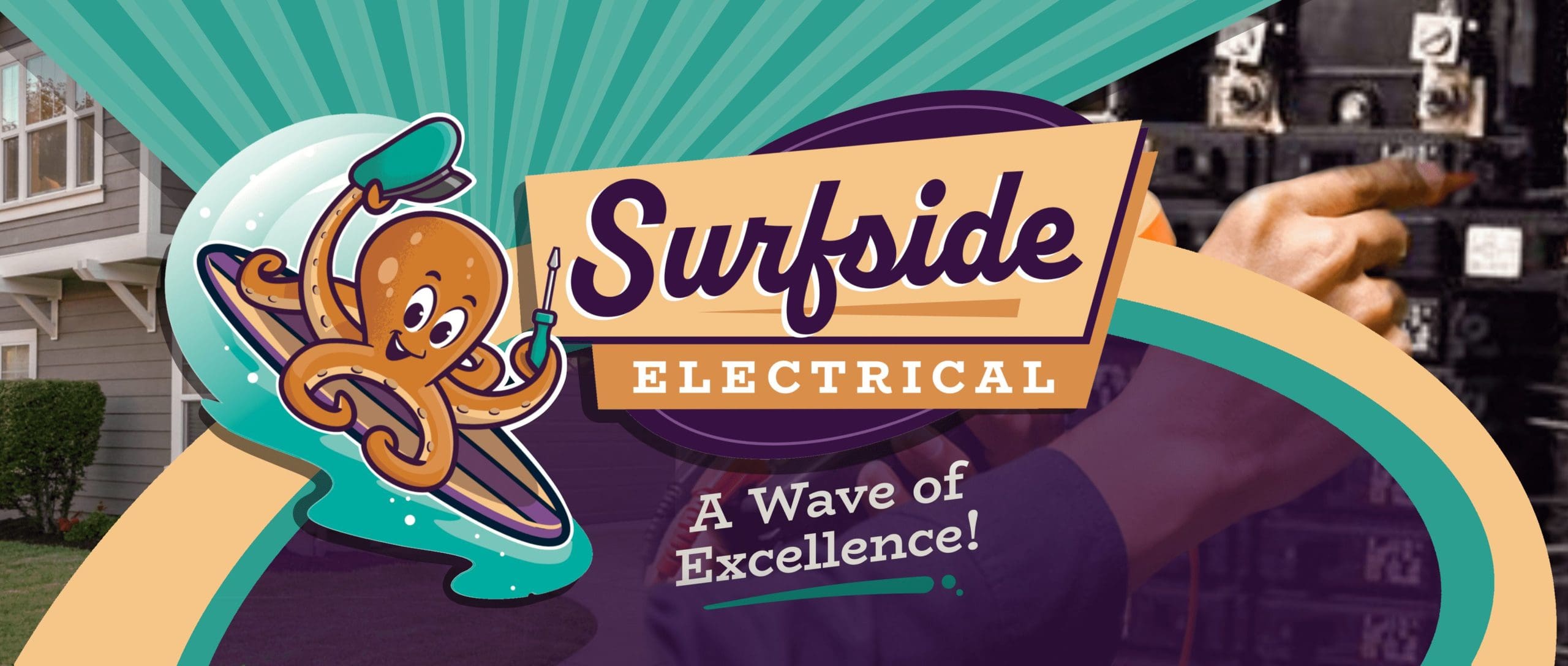 Electricians in Daphne AL

As electricians in Daphne, AL our focus is on building long-term relationships with our clients. We strive to provide each of our clients with personalized services that meet their unique needs and preferences. Our commitment to customer satisfaction has earned us a reputation as a reliable and dependable electrical company in Daphne, AL.  Whether you need electrical installations, repairs, or maintenance, you can trust us to deliver high-quality and dependable services that meet your unique needs
#1 Trusted Electrical Repairs
As Mobile, Baldwin, and Escambia county AL fastest growing electrical service company, we're your #1 trusted choice locally.  Our electricians in Daphne, AL are backed by the Surfside philosophy of service excellence, as well as the proper licensing, insurance, and professional bonds.  You needn't worry with Surfside whether the job will get done right: we won't call it complete until it is completed perfectly.
More About Daphne AL
Daphne is a vibrant city located on the shore of Mobile Bay.  With its breathtaking scenery, and thriving community, Daphne has something for everyone to enjoy.  Visitors or residents can walk around the city's historic downtown, which features a range of local shops, boutiques, and restaurants.  Visitors can also go to the Daphne Museum to learn more about the city's history and heritage.  Daphne is most known for being a nature lover's paradise.  The town offers a pristine coastline, miles of hiking and biking trails, and plenty of other opportunities for outdoor recreation.  One popular nearby outdoor attraction is the Mobile Bay estuary, home to a wide range of wildlife, including pelicans, ospreys, and dolphins.  Another popular activity is hiking or biking the Eastern Shore Trail, which runs for over 30 miles alongside the shoreline and offers stunning views of the bay.  The city is close to numerous other parks and nature reserves, including the Meaher State Park, where you have the opportunity to go fishing, kayaking, and finish the day off with a picnic.  The city hosts several annual events and festivals that bring locals and visitors together.  Some of the most popular events include the Jubilee Festival of Arts, a two-day event featuring live music, arts, and crafts, and the Christmas parade, where visitors can enjoy watching the parade and experiencing the magic of the holiday season.  Overall, Daphne, AL is an amazing destination that offers visitors a perfect blend of history, nature, and community. Whether you're looking for an adventure or just a peaceful retreat, Daphne has it all.
Free Estimates

- No-hassle estimates!


$25 Service Call

- Call today!

Safety First

- Background checks on everyone!

A Wave of Excellence

- Only the best pros!
Free Estimates

- No-hassle estimates!


$25 Service Calls

- Call today!

Safety First

- Background checks on everyone!

A Wave of Excellence

- Only the best pros!
Not All Electricians in Daphne AL Are the Same

Surfside is dedicated to providing our clients with the best services possible. Our goal is to develop and maintain a reputation as being a reputable and trustworthy service provider for residents of Daphne and the surrounding areas.  Our team of expert electricians are highly trained and skilled in all aspects of electrical work. We understand that electrical issues have the potential to become dangerous and can disrupt daily life, which is why we offer prompt and efficient services to minimize the inconvenience and danger of any electrical issues.  We also recognize that electrical problems can arise at any time, which is why we offer emergency services to ensure that our clients' issues are resolved as soon as possible. We believe that our clients' safety and comfort should not be compromised regardless of the time of day or night.  We are also licensed, bonded, and insured, providing our clients with the ultimate peace of mind. We believe that safety is paramount in any electrical service, and we will always take all necessary measures to ensure that our clients and their properties are protected. Additionally, we follow all industry regulations and codes, ensuring that we provide our clients with services that meet the highest standards.  You can find the reviews of customers who have kindly shared their experiences with us, and you, on Google, Facebook, Yelp, and other sites.  We're also members of our local Chamber of Commerce and the Better Business Bureau.  With 4.9 and 5 star ratings everywhere you look, you can feel confident we're a company who stands by our work.
Need Ours Pros Today? Call Now!
Don't hesitate to call!  Our electricians in Daphne AL are standing by!
Meriam Neise
September 2, 2023.
Madison and Sam performed their service professionally. We will refer Surfside Services without hesitation.
People are very professional putting out a great generator answered all my questions made good suggestions that I will follow just all around great people to do business with and their prices are lower than generac used Kohler All My Life as a plumber and all the plumbing products in my book rated top notch
Stephany Crumpton
August 29, 2023.
Jake was very kind and very knowledgeable to all my questions I had.
They did an outstanding job installing my new generator I Campbell
Gamers N Geeks
August 24, 2023.
Great service every time we use them! Highly recommend.
Nick Melton
August 13, 2023.
Had two recent visits from them and both were incredibly helpful and honest people. My go-to hvac place.
More than Just Electricians
As more than just electricians in Daphne AL, our company is here to service your home's every need.  From its HVAC systems to its plumbing systems, even its cleaning needs, Surfside Services has the experts to get the job done right.