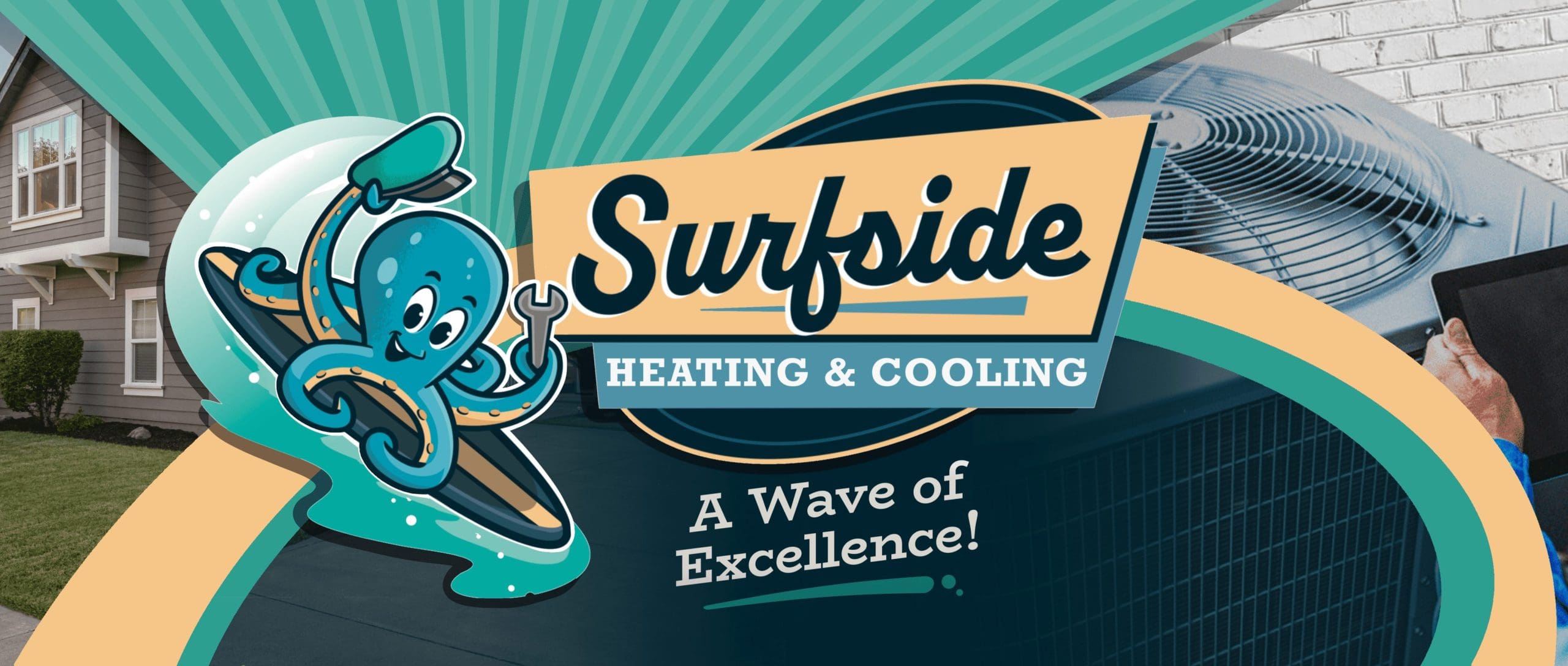 HVAC Techs for All Your Air Conditioning Needs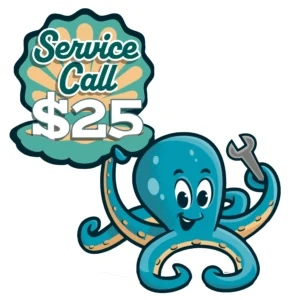 Our HVAC techs handle all AC services:
We take care of all brands and AC types:
Heat Pumps, Furnaces, & Central Air Conditioners
Ductless Mini-Split Air Conditioners
Duct Work Repairs & Replacements
All Commercial & Residential Air Conditioning Systems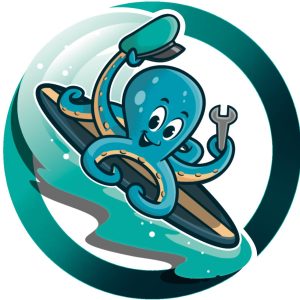 Serving Mobile, Baldwin, and Escambia County in Alabama!
Professional HVAC Techs Available for All Your Heating and Air Needs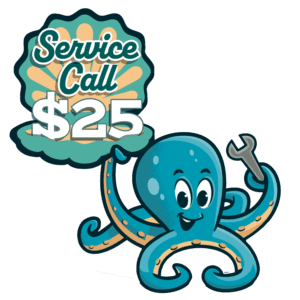 Surfside isn't 'just another HVAC company'. We're something new serving the Mobile, Baldwin, & Atmore Alabama area: a home service company with a strong emphasis on integrity, training, and both fast and affordable service.  Our HVAC techs are a cut above the rest because they embody our company's service philosophy of excellence.
We value our clients' privacy, safety, and the workmanship your home needs too much to send just any technician into it.  That's why we only send our highly qualified, heavily vetted professionals under our brand that you can trust.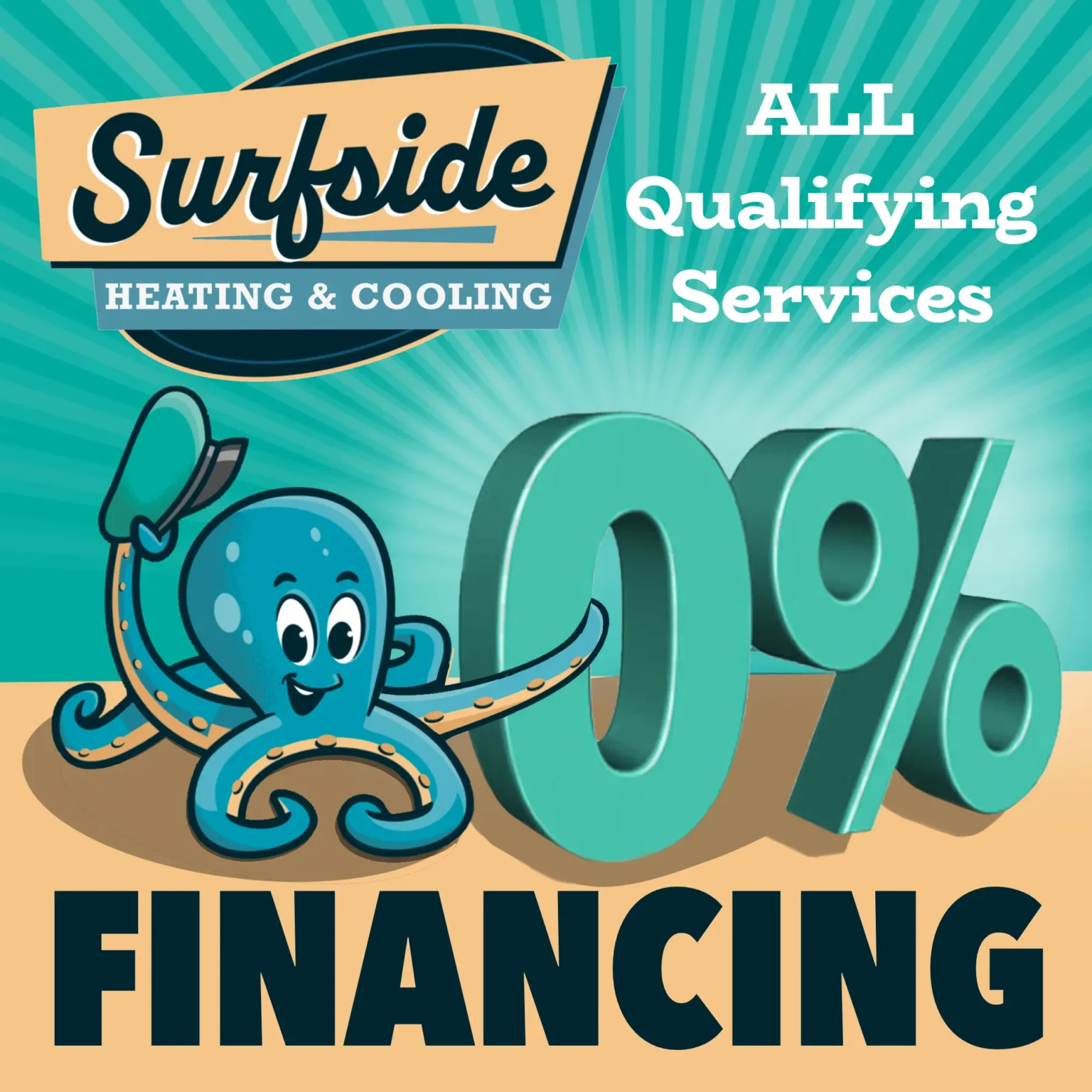 Heating and Air is Our Specialty: That's Why We Are Your #1 Trusted HVAC Professionals in Mobile, Baldwin, & Escambia Alabama Counties
Free Estimates

- No-hassle estimates!


$25 Service Call

- Call today!

Safety First

- Background checks on everyone!

A Wave of Excellence

- Only the best HVAC techs!
Free Estimates

- No-hassle estimates!


$25 Service Calls

- Call today!

Safety First

- Background checks on everyone!

A Wave of Excellence

- Only the best HVAC techs!

$25 Service Calls by Pro HVAC Techs
With our everyday affordable $25 service calls, you can call us 24/7 and receive the same pricing.  Our HVAC techs will come out for $25 and quote flat-rate, upfront pricing from there for whatever repair or replacement your heating and air system may need.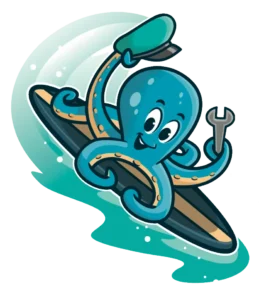 Licensed, Bonded, & Insured: our experienced HVAC techs look forward to earning your business and keeping your trust.
No matter the situation, we work with you to find a solution for all of your heating and air needs. We are your #1 Trusted HVAC Techs.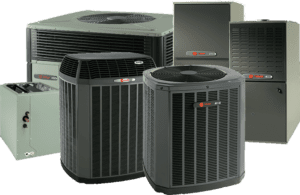 We Perform ALL HVAC Services

Installation & Upgrades
Diagnostic & Repair
System Maintenance
Inspections
So Much More!

There are too many choices of heating and cooling companies to take care of your heating and air needs for us to be anything less than excellent. Consequently, we understand the importance of impressing you the first time, and that's why we put such a strong emphasis on our HVAC techs in training, integrity, and upfront pricing. 
Highly Qualified AC Techs
Training is a big deal to us. When you trust us enough to let us into your home, it's up to us to guarantee that our technician knows what they're doing and is a safe person to be around. We don't just hire anyone, and we always check backgrounds and give careful consideration to every HVAC tech we do hire. When it comes to Surfside Services, it isn't just about the technician's skill, it's about their character matching our company's service philosophy of excellence.
Meriam Neise
September 2, 2023.
Madison and Sam performed their service professionally. We will refer Surfside Services without hesitation.
People are very professional putting out a great generator answered all my questions made good suggestions that I will follow just all around great people to do business with and their prices are lower than generac used Kohler All My Life as a plumber and all the plumbing products in my book rated top notch
Stephany Crumpton
August 29, 2023.
Jake was very kind and very knowledgeable to all my questions I had.
They did an outstanding job installing my new generator I Campbell
Gamers N Geeks
August 24, 2023.
Great service every time we use them! Highly recommend.
Nick Melton
August 13, 2023.
Had two recent visits from them and both were incredibly helpful and honest people. My go-to hvac place.
In Need of Service?
Having an air conditioning or furnace issue?  We offer 24/7 emergency HVAC repair services.  So, what are you waiting for?  Call us today!
More Than HVAC: A Multi-Faceted Home Services Company
Offering more than just HVAC services, our team of professionals includes licensed electricians, plumbers, and more.  With experts in multiple fields, our customers enjoy the benefit of one company that can handle all their needs.  Whether your air conditioning unit has stopped working and you need an HVAC tech, or whether your electrical panel requires an upgrade, Surfside Services can help.  Simply contact us and all of your service needs will be handled by our one office.  We'll dispatch the correct service technician based on your need.