Deep Cleaning Services
Does your home or business require a professional level deep clean?  Then our deep cleaning services are exactly for you.  Our experts will scrub your home from top to bottom and take your clean as deep as you need.  We're excited to get in all your home's nooks and crannies, even the places you'd never think of, to make your home perfectly polished and clean.
How Does It Work?

It works pretty simply.  Just give us a call and we'll get you a free estimate for the cleaning you both want and need.  We can give standard pricing by phone, or we can come take a look and work up a custom cleaning quote that suits your needs.  Whether you want just a few specific rooms or the whole house top to bottom, our deep cleaning services have a solution for you.
With custom cleans comes custom pricing, too.  We'll design your clean not just to fit your home's needs, but your budget as well.
How Much Does It Cost?
Pricing is based on the size and dirtiness level of your home, as well as the type of clean you're wanting.  Simply contact us today and provide a small amount of information to receive your free estimate.  Our deep cleaning services and the experts who perform them are standing by to help get into those deep nooks and crannies or just assist with a light cleaning.  Whatever kind of clean you need is the kind of clean we want to provide!

Regular Cleaning Services Include
Sweeping and vacuuming the floors
Wiping down tables and cabinets
Mopping floors
Dusting surfaces and decor
Kitchen counters, stove top, dishwasher/stove/microwave doors, kitchen sink
Scrubbing toilets, sinks, and bathtubs
Wiping window sills and mirrors
Click here to see what is included in our standard Regular Home Cleaning!

Deep Cleaning Services Include
As deep of a home cleaning as you want!
Deep cleans can go as deep as you want, which is why all pricing and cleanings are custom quoted based on your wants and the needs of the home.
Click here to see what all is included with standard Deep Cleaning Services!
Serving Mobile & Baldwin Counties
Our deep cleaning services are available in Mobile & Baldwin Counties from top to bottom.  From Gulf Shores to Semmes, from Bay Minette to Bayou La Batre0, we're ready to serve.  With our deep cleaning services ranging from simple deep cleans to post-construction deep cleans and custom-tailored cleans, we have a solution no matter your need.
Save Money with Custom Quotes
One size does NOT fit all.  Every home has different cleaning needs, and everyone's budget has a different sweet spot.
To make sure your home gets the professional cleaning it needs without a huge hit to your piggy bank, Surfside Home Cleaning provides FREE estimates on all deep cleaning services.  With just a little information we can provide upfront pricing by phone, or for more customized cleans our professional home cleaners will come out and work with you to plan a custom clean that best accomplishes your desired results.
What All is Included in My Regular or Deep Clean?
Curious what exactly we do in regular or deep cleaning services?  Click here to view our detailed checklist!
Your #1 Trusted Home Cleaning Experts
Saves You Time

- Take back more of your day!

Instant Quotes by Phone

- Call today!

Safety First

- Background checks on everyone!

A Wave of Excellence

- Only the best pros!
Saves You Time

- Take back more of your day!

Instant Quotes by Phone

- Call today!

Safety First

- Background checks on everyone!

A Wave of Excellence

- The best deep cleaning services!

Who is Surfside Services & Surfside Home Cleaning?
A New Kind of Service Company

We are 'The One Call That Books It All', with individual masters of their craft in every division. It's not the same people doing everything: it's highly trained professionals comprising each department, but all under the same trusted brand and service philosophy of excellence, making us more than just your top-rated among local deep cleaning services.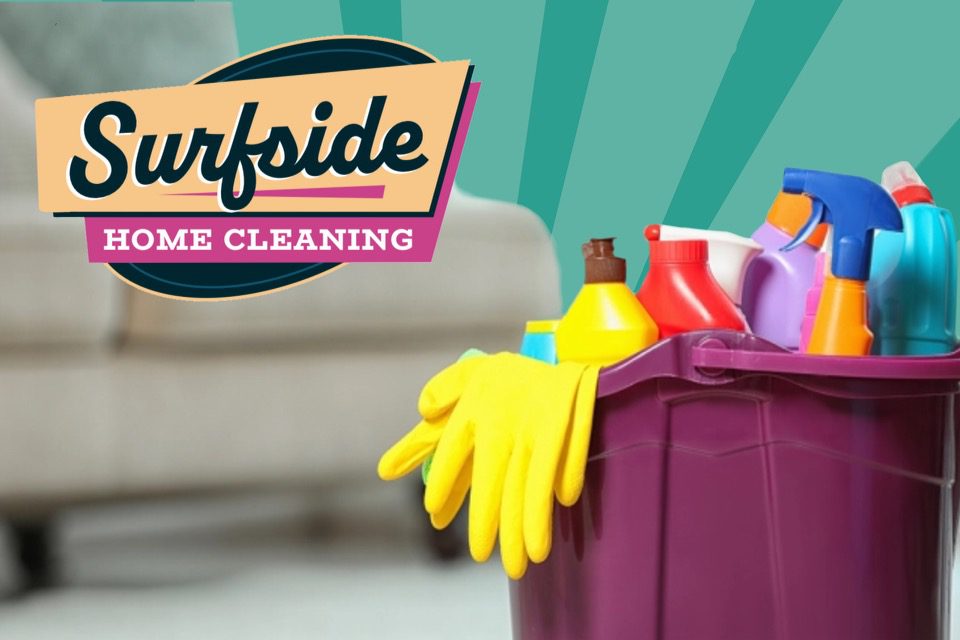 Meriam Neise
September 2, 2023.
Madison and Sam performed their service professionally. We will refer Surfside Services without hesitation.
People are very professional putting out a great generator answered all my questions made good suggestions that I will follow just all around great people to do business with and their prices are lower than generac used Kohler All My Life as a plumber and all the plumbing products in my book rated top notch
Stephany Crumpton
August 29, 2023.
Jake was very kind and very knowledgeable to all my questions I had.
They did an outstanding job installing my new generator I Campbell
Gamers N Geeks
August 24, 2023.
Great service every time we use them! Highly recommend.
Nick Melton
August 13, 2023.
Had two recent visits from them and both were incredibly helpful and honest people. My go-to hvac place.