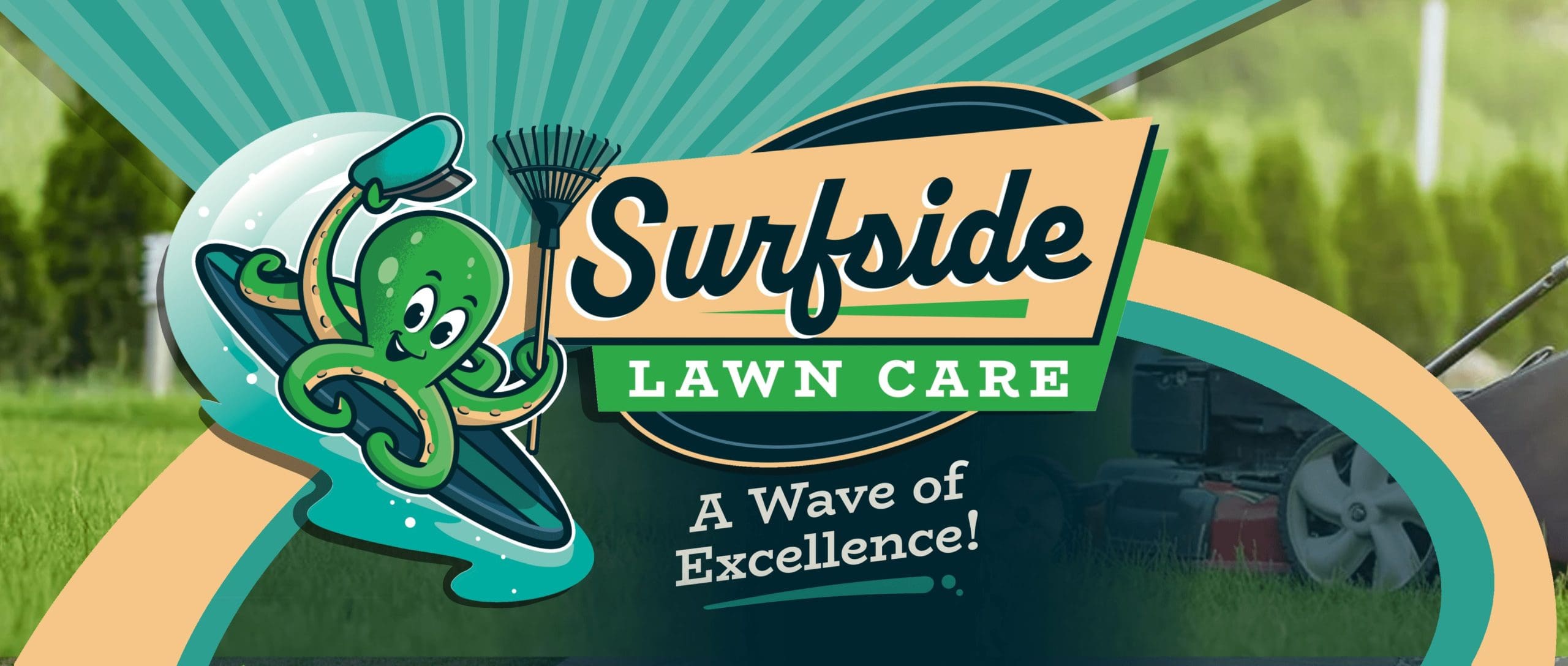 Lawn Care Service
Lawn Care Service can mean different things to different people.  For some it's just mowing.  For other it's mowing, weed eating, and edging, while others yet expect their bushes kept trimmed and tidy.  For us, lawn care service is whatever you need it to be.
Our quotes are always provided with multiple options to fit your needs and your budget.  If all you're looking for is for someone to knock it down with a mower once in a while, we can do that and our price will reflect that level of service.  If you want a lawn care service that cuts to perfection, we can do that too, with weed eating, edging, blowing, hedge trimming, and more.

From simple yard cuts to professional perfection, we can custom tailor your lawn care service to fit your needs and your budget.
Why Use a Professional Lawn Care Service?
There is nothing quite like a neatly manicured lawn, but it can take a lot of time and effort to keep it looking sharp.  That's where we come in.  Our team is trusted to do the job right at a time-saving price you can afford.
Getting started is simple.  Just give us a call today and we will provide you a free estimate.  We'll discuss your yard's needs and your budget to be able to offer the best solutions at a price that will make you comfortable with using our services.
Licensed, Insured, and More
Our team isn't just a part of a fully licensed, bonded, and insured company.  In addition to this we background check all of our employees and carefully train them to provide a level of quality service we can be proud of.  It is important to us that we have vetted and trained anyone we are sending in or near your home.
No Contracts, No Obligations

Don't worry about a contract or any fine print: we don't do contracts.  As simple as it can be kept is how we keep it.  Let us know how often you want us and we'll come that often until you're ready to stop or slow down your frequency of lawn care service.
Ready to Start but You Have a Few Questions?
The only dumb question is the question not asked, so please contact us with any questions you may have!  Our lawn care service experts are happy to discuss your lawn's needs and answer any questions about us or our services.
It is important to us that you're comfortable with our company and our lawn care service before you commit to choosing us.  That's why we're here for questions and can come out and meet you in person before you decide to use our services.  Contact us today to learn more or get started!

Creative Landscape Designers
Not only do we provide lawn care services, but we specialize in creating elegant outdoor living spaces. We create beautiful yard designs by combining seasonal color, perennials, landscaping, and maintenance.

We Care About the Details
Our company pays special attention to the details of every lawn care project to ensure the complete satisfaction of our clients. Our goal is to enhance the exterior of your home and raise the value of your property.
Your Trusted Lawn Care Professionals
Local, Trusted Professionals
Saves You Time

- Take back more of your day!

Instant Quotes by Phone

- Call today!

Safety First

- Background checks on everyone!

A Wave of Excellence

- The best lawn care service!
Saves You Time

- Take back more of your day!

Instant Quotes by Phone

- Call today!

Safety First

- Background checks on everyone!

A Wave of Excellence

- Only the best pros!
Why Should You Trust us with Your Lawn?

5-star reviews say a lot about a company.  A company with hundreds of overwhelmingly positive reviews is a company you know you can trust.  With us, our customers continue to leave us fantastic reviews because we do a great job and stand behind our work.  Mistakes happen, that's just the reality of business, but what's important is a company that stands behind their mistakes.  Sometimes a mower can throw a rock and break something, or a worker can stumble and weed eat too close to something he shouldn't.  This can happen with any company, but when it happens with us we make things right and fast.  That's why our customers trust us and continue to use us, and that's why our reviews are so overwhelmingly positive.
Meriam Neise
September 2, 2023.
Madison and Sam performed their service professionally. We will refer Surfside Services without hesitation.
People are very professional putting out a great generator answered all my questions made good suggestions that I will follow just all around great people to do business with and their prices are lower than generac used Kohler All My Life as a plumber and all the plumbing products in my book rated top notch
Stephany Crumpton
August 29, 2023.
Jake was very kind and very knowledgeable to all my questions I had.
They did an outstanding job installing my new generator I Campbell
Gamers N Geeks
August 24, 2023.
Great service every time we use them! Highly recommend.
Nick Melton
August 13, 2023.
Had two recent visits from them and both were incredibly helpful and honest people. My go-to hvac place.