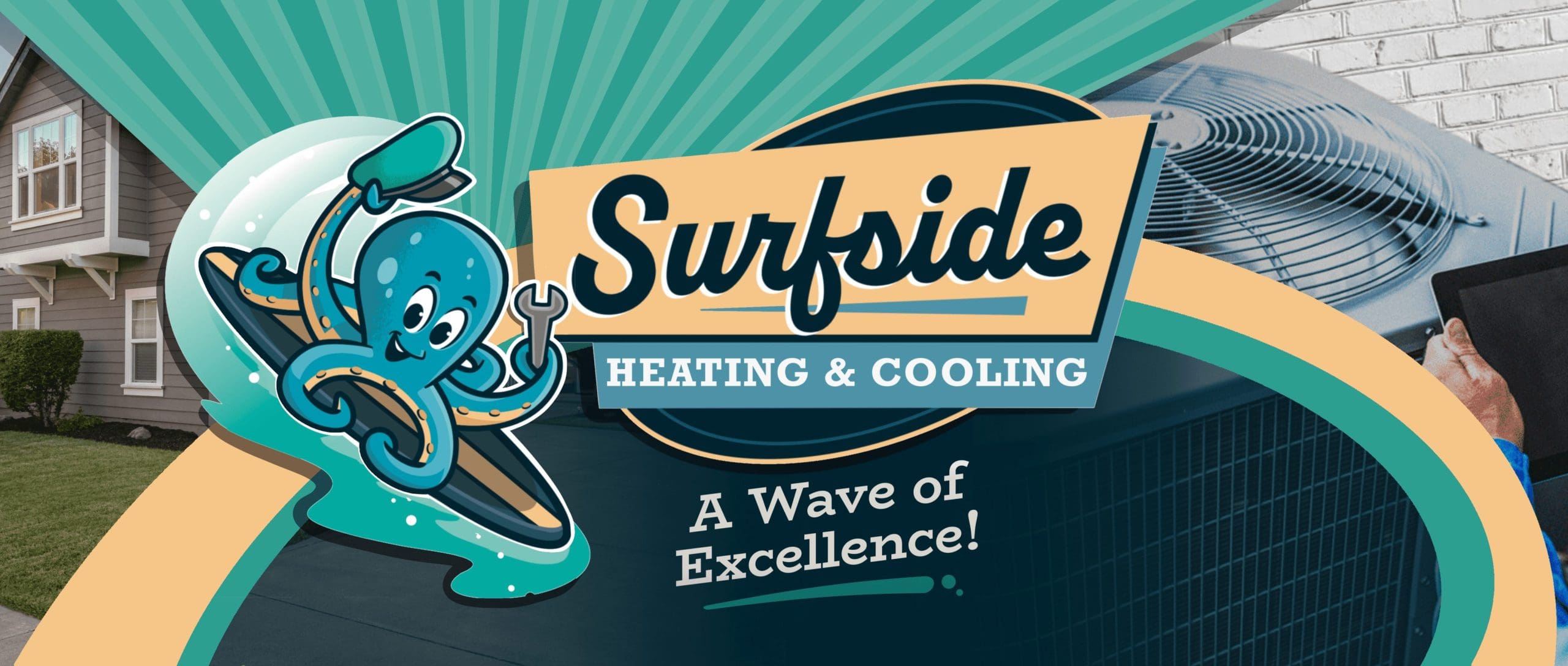 Ductless Mini Split Installations Mobile, AL
Have you considered using a mini-split AC system?  They're not as common as the typical heat pump, but they exist for a reason.  Competition has forced companies to improve the efficiency and utility of their products to maintain a competitive edge.  More specifically, companies have more and more integrated the latest technology into their appliances to enhance efficiency while minimizing costs.  Ductless mini splits are a perfect example.
Consider the mini-split AC system used in homes.  Typically, you face questions concerning the appliance's functionality and its differences from traditional HVAC systems.  Mini-split AC systems provide consumers a ductless alternative to the typical large central air units.  Additionally, these systems are less invasive when compared with traditional options.
Why a Mini Split Installation?
Proper installation provides a viable and efficient utility to homeowners compared to the more expensive and more invasive heat pumps.  At Surfside, our company is trained to provide professional ductless air conditioner installations.  Our experienced and highly skilled specialists will help determine if this is the right fit for your space, answering all your questions on the mini-split units. 
Additionally, these technicians have the expertise required to deliver quality and convenient HVAC services and offer informed advice to our customers who wish to buy these units.  Whether you just started researching available options or have already had a mini split installation, our team is here to help.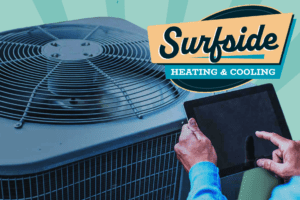 #1 Trusted Ductless Air Conditioner Installers
Mini-split systems offer a ductless alternative to traditional HVAC units.  Thus, these appliances demand a different approach when installing and maintaining them.  Many people and companies claim to offer reliable HVAC services but fail to live up to the expectations of their clients. 
Finding a reliable and efficient service provider is vital to ensure your mini-split unit maintains its cooling efficiency.  Our company understands the importance of having a skilled and experienced technician to service your ductless system.  Therefore, we came up with a list of things to consider when planning to get a mini-split professional:
- Specific Knowledge.  Mini-split ductless units have a unique design that demands specialized knowledge and training to set up and maintain as years go by.  Therefore, not all HVAC technicians can adequately handle the appliance.  It is, therefore, important to inquire whether prospective contractors have the necessary knowledge and expertise to manage mini-split AC systems.
- Circulation Expertise.  Mini-split systems incorporate an uninterrupted cool air export.  Unlike traditional systems, which use ductwork to direct cool air into your rooms, these units blow air straight to your rooms.  Thus, these ductless options demand maintenance and repair professionals be equipped with skills and knowledge of circulation tactics.  Therefore, you are encouraged to select a technician who will offer you the best plan for a system that will optimize airflow distribution within your budget. 
- Transparent Pricing.  Although these units are more affordable for homeowners than other larger HVAC units, it is typical for expenses to rise significantly if you are not cautious.  Therefore, you should select service providers with detailed and easily comprehended estimates and expense structures to ensure you stick to your budget.
Need To Get Your Ductless Air Conditioner Installed? Call Today!
Our company strives to offer the best solutions to our clients at reasonable costs to ensure their homes are comfortable.  We value your insights and aim to understand your needs and concerns, so we can provide the services that suit your preferences whenever you need us. 
Moreover, we separate ourselves from other organizations within our industry by providing clients with ideal products and services at every stage of our service process.  Are you interested in purchasing a ductless mini-split system?  Call us today!
Do They Really Work?
Bigger isn't always better, and that's never more obvious than with a ductless mini split.  Substantially smaller than a standard heat pump or furnace, the mini split in Mobile, AL utilizes top-end technology to climate control surprisingly large spaces.  And fortunately, there are a lot of great mini-split manufacturers out there to choose from.