Residential Electrician Loxley AL & Baldwin County, AL | Home Electrical
Do you need an electrician for urgent work and wondering who to call?  Consider us!  With our bonded, licensed, and certified team, we can handle anything from simple maintenance tasks like replacing burnt-out light bulbs in fixtures to more complex installations or troubleshooting problems related to blackouts that leave your family without electricity at nighttime.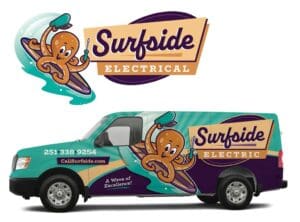 When it comes to fixing any problem, our unmatched experience and expertise will ensure that your home or business remains in top shape—no matter how difficult that may seem.  You can also rest assured that all work done by our team is insured, so there's never anything holding back progress.  Call us today to get back on track.
We offer a comprehensive range of electrical services, including everything from generators to general repairs and even Holiday lighting installation.  Call now to learn more!
Choose Trusted Electricians Near Your Area
You never know when an emergency might happen, so why not have the professionals on call?  But the last thing you need is an unqualified electrician.  You can totally count on us to be there in moments like these.  With our services, we provide reliable workmanship and 24/7 emergency service, so your home or business has all the help it needs. 
Our services help with whatever life throws your way—no matter how big or small the problem may seem!  We take care of business when things go wrong fast in any situation imaginable.  Whether it be an after hours urgent electrical repair job or you need some assistance within regular hours, we've got you covered!
With us, you can rest assured that your home or business is being protected by the best electrical professionals near your area.  So, no matter what type of needs may arise, whether from essential maintenance or inspections all the way up to complete remodeling projects involving new wiring systems installation, we're ready! 
Our electricians are trained to provide fast response times and affordable prices for all needs.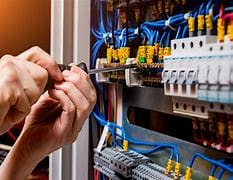 Need An Electrical Contractor? Call Surfside Today!
We are a team of highly recognized and experienced electricians who can handle any electrical challenge you may be facing. From residential to commercial, our team is ready and willing to provide the best service possible without missing a beat.
Our range of electrical services includes installation & upgrades, diagnostic & repair, system maintenance, and inspections.  We also have financing options so that no one falls behind without the necessary equipment needed in this day and age where technology is changing at such an alarming rate.  And best of all, we stand by our hard work with our commitment to excellence.
We want to be the first company on your list if you need any electrical services.  We offer the best value for your money.  For a free estimate, please contact us today.  We look forward to serving you with the best in electrical services!
Alabama License No: 02477