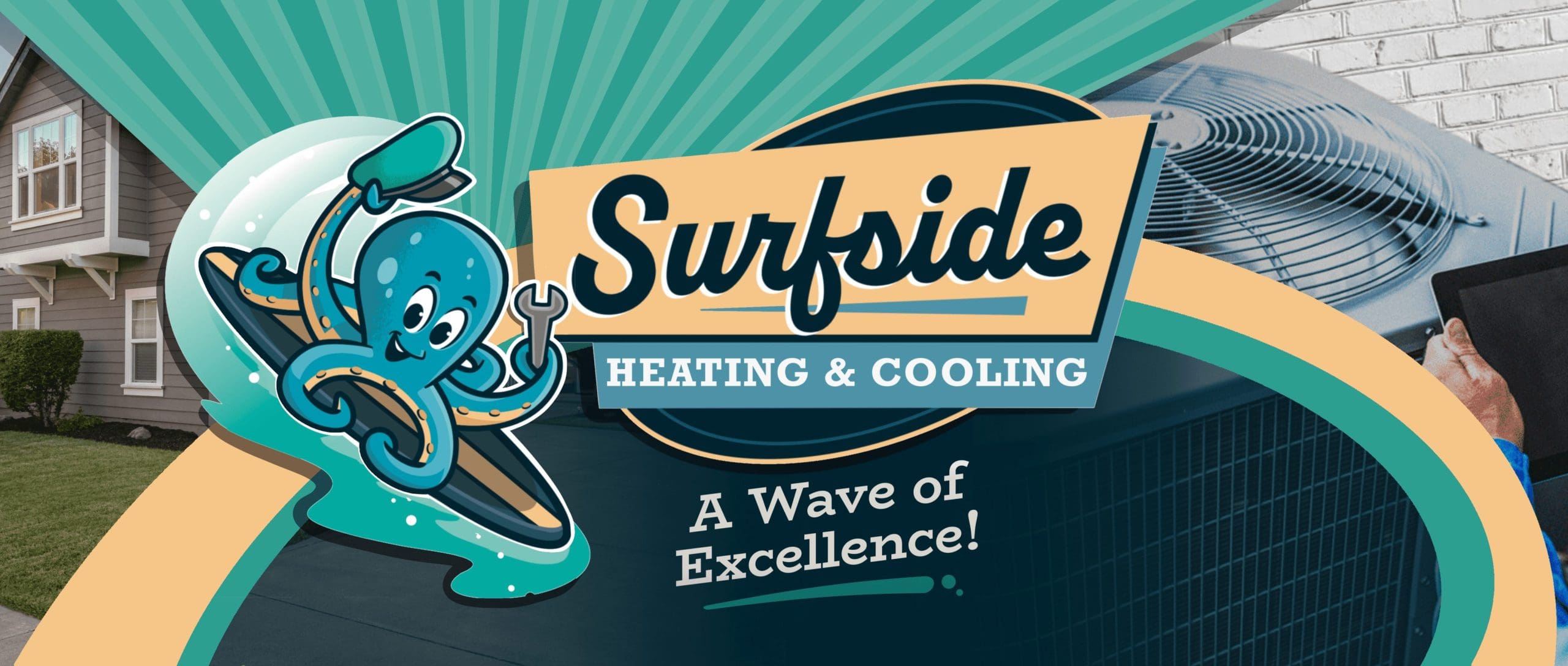 AC Repair & More | Your Local HVAC Experts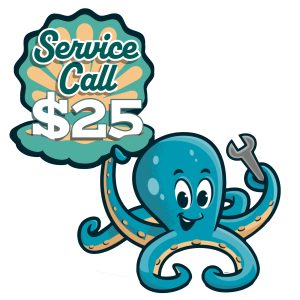 Solutions for all your HVAC needs:
We take care of all brands and AC types:
Heat Pumps, Furnaces, & Central Air Conditioners
Ductless Mini-Split Air Conditioners
Duct Work Repairs & Replacements
All Commercial & Residential Air Conditioning Systems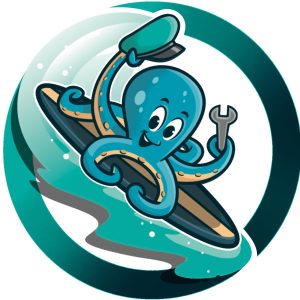 We Service Mobile & Baldwin Counties & Atmore AL!
AC Repair in Orange Beach, AL & Surrounding Areas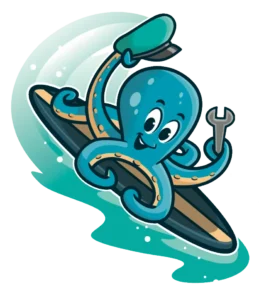 It can be frustrating when you lose air conditioning and your home's temperature starts to rise.  That sticky, uncomfortable, feeling gets worse and worse, and you just need someone to get there fast.  With Surfside, it's in our name how much we care about Orange Beach, AL and the surrounding areas.  While we service all of Mobile and Baldwin Counties, we love providing AC repair in Orange Beach, AL.
$25 Service Calls
With our everyday affordable $25 service calls, you can call us 24/7 and receive the same pricing.  Our AC repair techs will come out for $25 and quote flat-rate, upfront pricing from there for whatever repair or replacement your heating and air system may need.

AC Repair and Tune-Ups | Keep the Cool Going Strong
Quality ac repair is rare these days, as seen in the massive gap between the many HVAC companies.  Some contractors go for easy fixes and walk away instead of tackling the root problem, or they only push the new system sale. 
At Surfside, we take the time to not just determine your systems problem and recommend an ac repair or replacement, but to explain your options and how we came to our conclusions.  It is important to us that you are able to make an informed decision, which requires us providing you with all the relevant information. 
Before doing any work, we diagnose the problem and discuss your options for repair or replacement upfront with upfront, flat-rate pricing.  You'll never get stuck with a bill from us that wasn't reviewed with you first as an estimate and received your approval.  This protects our customers and is very important to us.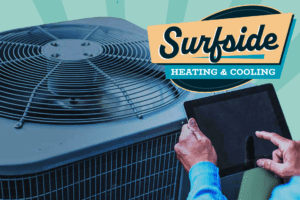 Even though we take time to do a good job, we do not over-hype a situation; if your AC does not require repair, we won't tell you it does.  Our goal is to inform you on your HVAC's condition, recommend only necessary ac repairs, and earn both your trust and your business for life by providing affordable, ethical services.
We ensure that our company is driven by integrity and do our best to get your system back up while giving you the best deal that does not hurt your budget.  Our company provides the best quality services to ensure your needs are met and you get the best deal possible.
Don't Suffer in the Heat, Call for an AC Repair in Orange Beach Today!
When the heat becomes unbearable, contact us 24/7.  Our services are available to you whenever you need them.  Unlike other companies operating during normal business hours, we recognize emergencies and will come when you need us.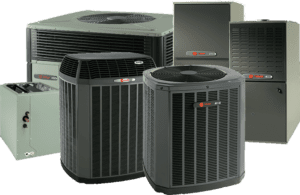 Anywhere in Mobile or Baldwin County, you can rest assured that we are here for you.  Your satisfaction is our top-most priority, and we treat our customer's needs with the seriousness it deserves.
Don't Lose Your Cool | Call for an AC Repair Today!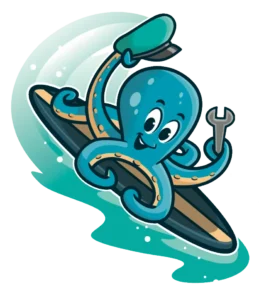 You don't need to look around to find the right company for AC repairs in Orange Beach, AL.  We are here for you, guaranteeing that your needs will be met with upfront pricing, quality service, and when needed great financing options.  Our services have been of help to many customers for a while now, and we are prepared to be of service to you too.  Keeping your HVAC working matters to us.

If you are in need of our services for your business or home, don't hesitate to contact us!
A New Kind of Service Company
We are 'The One Call That Books It All', with individual masters of their craft in every division. It's not the same people doing everything: it's highly trained professionals comprising each department, but all under the same trusted brand and service philosophy of excellence.  It's what makes us more than just another ac repair company in Orange Beach AL.
Free Estimates

- No-hassle estimates!


$25 Service Call

- Call today!

Safety First

- Background checks on everyone!

A Wave of Excellence

- Only the best pros!
Free Estimates

- No-hassle estimates!


$25 Service Calls

- Call today!

Safety First

- Background checks on everyone!

A Wave of Excellence

- Only the best pros!
Meriam Neise
September 2, 2023.
Madison and Sam performed their service professionally. We will refer Surfside Services without hesitation.
People are very professional putting out a great generator answered all my questions made good suggestions that I will follow just all around great people to do business with and their prices are lower than generac used Kohler All My Life as a plumber and all the plumbing products in my book rated top notch
Stephany Crumpton
August 29, 2023.
Jake was very kind and very knowledgeable to all my questions I had.
They did an outstanding job installing my new generator I Campbell
Gamers N Geeks
August 24, 2023.
Great service every time we use them! Highly recommend.
Nick Melton
August 13, 2023.
Had two recent visits from them and both were incredibly helpful and honest people. My go-to hvac place.