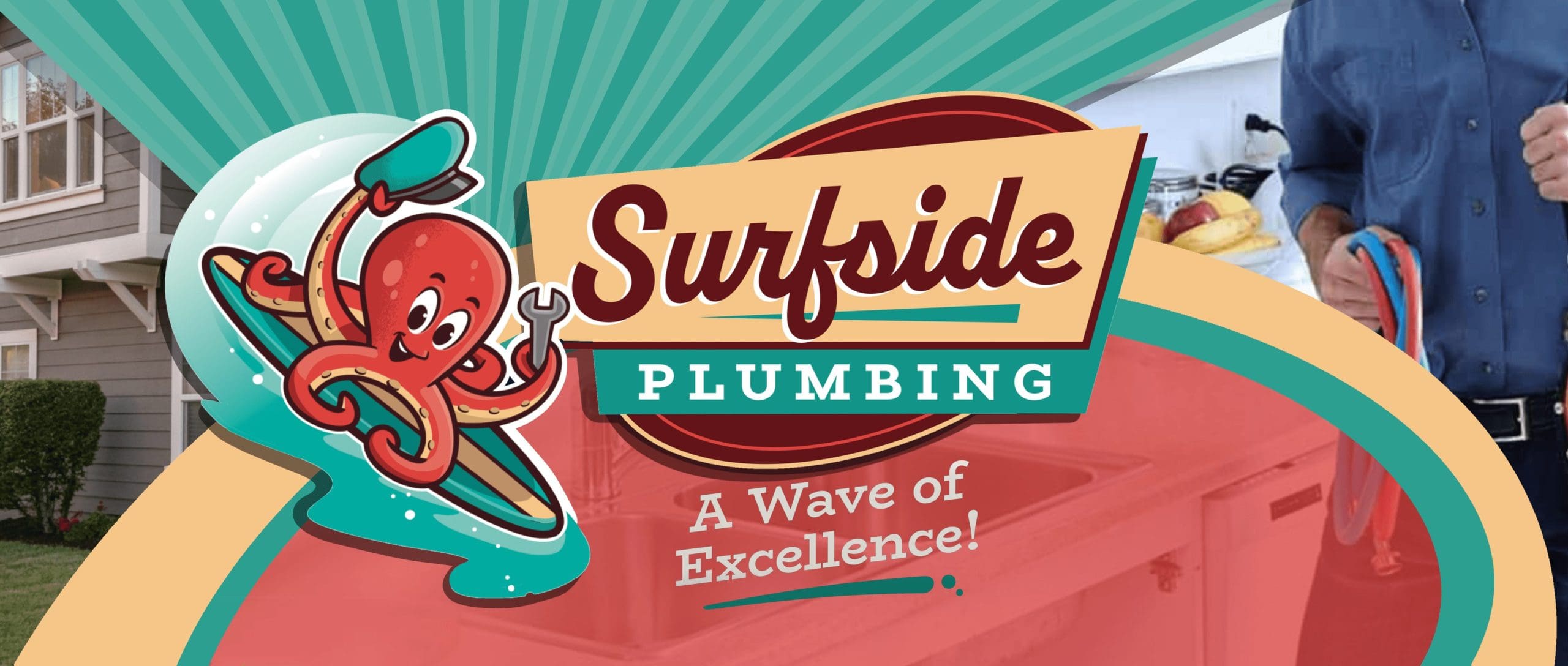 Reliable Drain Cleaning in Foley AL
Reliable drain cleaning in Foley, AL is an indispensable service for every homeowner.  Over time, your drains can become clogged with residues, impacting their performance and leading to unwanted home issues. Surfside Services stands out as your go-to for all drainage problems. With professional expertise and a strong commitment to customer satisfaction, we offer outstanding drain cleaning services that ensure your pipes are clear and your home life remains uninterrupted. We employ state-of-the-art technology and skilled techniques to tackle any drainage issue, big or small. We pride ourselves on our reliability, quality, and prompt response. Choosing Surfside Services means choosing a hassle-free, reliable solution for maintaining the efficiency of your home's drainage system. Trust your drains to us and experience the difference that a top-tier service in Foley, Alabama can make.

Affordable Service Calls
We firmly believe in providing excellent services within accessible financial parameters, which is why we offer $25 service calls. This cost-effective solution grants the chance for customers to consult with our expert team to dissect their issues comprehensively. Our service call covers a wide spectrum of needs, ranging from technical advice to basic troubleshooting, and ensures that customers receive prompt, efficient assistance. This $25 service call proposition brings together affordability and high-quality service, making us the optimal choice for individuals in need of quick, professional help from our master plumbers offering drain cleaning in Foley, AL without breaking the bank.
Why is Drain Cleaning in Foley, AL Important?
Regular drain cleaning is a vital element of comprehensive property maintenance that many individuals often overlook. The significance of this service in maintaining the optimal functioning of your plumbing system cannot be overstated. Over time, debris such as food particles, hair, and soap scum can accumulate in your pipes leading to serious blockages. These obstructions can cause noisy drains, unpleasant smells, slow drainage, and in extreme cases, even an overflow of sewage into your property. Regular drain cleaning can help prevent these issues, ensuring that your plumbing system stays in top-notch condition. When it comes to drain cleaning in Foley, AL, choosing to have a trusted company like Surfside Services handle your plumbing needs can be a game-changer. With a team of licensed and experienced plumbers, we employ advanced techniques and state-of-the-art equipment to effectively remove any blockages, ensuring your pipes are clear and functioning efficiently. Surfside Services goes beyond merely responding to problems, offering preventive maintenance to decrease the chances of recurring issues, saving you both time and money.  Our team is committed to the highest standards of professionalism, ensuring that all work is done efficiently and respectfully, with minimal disruption to your normal routine. By maintaining active lines of communication, we offer personalized services, tailoring our approach to suit your specific plumbing needs. We value your peace of mind, providing prompt service, fair pricing, and adhering to a strong policy of transparency. Ultimately, your choice of using Surfside's trusted services for drain cleaning in Foley, AL ensures not only the longevity and efficiency of your plumbing system but also your satisfaction and convenience.  Our excellent record and reputation in the Foley community confirm that you can entrust us with your plumbing needs.
A New Kind of Service Company
We are 'The One Call That Books It All', with individual masters of their craft in every division. It's not the same people doing everything: it's highly trained professionals comprising each department, but all under the same trusted brand and service philosophy of excellence.  It's what makes us more than just another company who offers drain cleaning in Foley, AL.
Expert Drain Cleaning in Foley, AL
Your Trusted Solution for a Trouble Free Plumbing System
As a dependable plumbing company, we pride ourselves on offering top-notch drain cleaning in Foley, AL to our valued clients.  With years of experience in the industry, our trained and skilled professionals have mastered the art of efficiently dealing with all types of drain issues.  From minor clogs to major blockages, we have the precise tools and expertise to ensure your plumbing system runs smoothly and efficiently. Our transparent and honest service is what sets us apart.  We believe in fostering trust through consistency, punctuality, and quality of work. Each client is given undisputed attention, commitment, and the most suitable tailored solution.  As proud members of our local BBB, we strive for the transparency you deserve in a company that offers plumbing services.  You can also check out out reviews form customers who've kindly shared their experiences with us on Google, Yelp, and Facebook.  By choosing Surfside, you can have peace of mind knowing our plumbers offer reliable drain cleaning in Foley, AL and will handle your concerns with the utmost care and professionalism.
Meriam Neise
September 2, 2023.
Madison and Sam performed their service professionally. We will refer Surfside Services without hesitation.
People are very professional putting out a great generator answered all my questions made good suggestions that I will follow just all around great people to do business with and their prices are lower than generac used Kohler All My Life as a plumber and all the plumbing products in my book rated top notch
Stephany Crumpton
August 29, 2023.
Jake was very kind and very knowledgeable to all my questions I had.
They did an outstanding job installing my new generator I Campbell
Gamers N Geeks
August 24, 2023.
Great service every time we use them! Highly recommend.
Nick Melton
August 13, 2023.
Had two recent visits from them and both were incredibly helpful and honest people. My go-to hvac place.