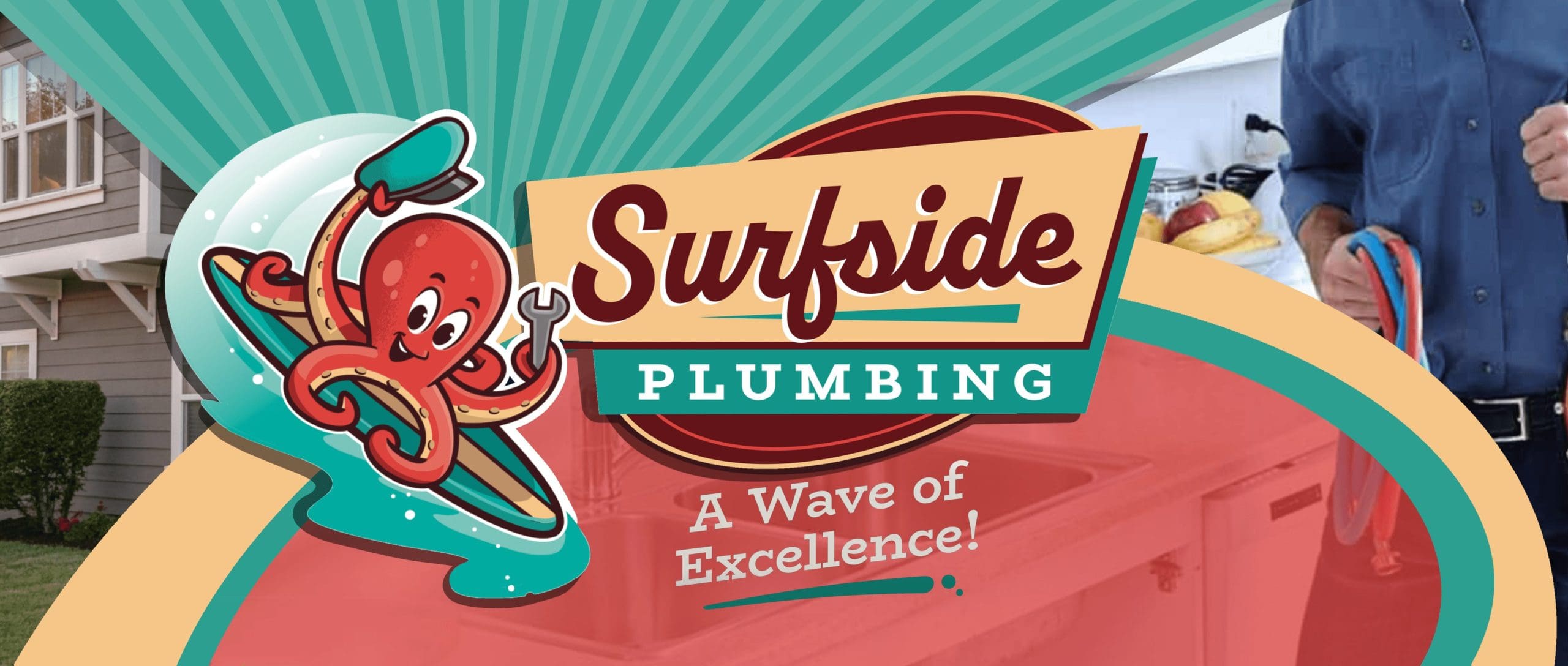 Plumbers in Orange Beach AL

Don't let a late-night plumbing problem make you realize the importance of having a trusted plumber in Orange Beach, AL like Surfside Service to call upon during emergencies because in every thriving community, every service, every profession contributes to its overall well-being.  This understanding fuels our commitment to the Orange Beach community. We believe in giving back to our own, not just with kind words, but with tangible, reliable, and affordable services. Therefore, we are proud to introduce a team of highly professional, dependable plumbers who ensure every resident of Orange Beach, Alabama has access to smooth running water and functional sewage systems. Our commitment goes beyond business—it's about enhancing lives, fostering a healthier environment, and strengthening the community we hold dear.
Orange Beach, Alabama: A Coastal Gem Exuding Southern Charm
Orange Beach is a city that epitomizes coastal living at its finest. Nestled along the Gulf of Mexico, it covers approximately 15 square miles of sandy beaches, luscious greenery, and sparkling waterways.  This charming seafront city offers a beautiful blend of southern hospitality, vibrant culture, and idyllic beach life.  As you enter Orange Beach, you are greeted with the intoxicating aroma of fresh, salty air, the soothing chorus of the Gulf's waves, and the warm, friendly smiles of a close-knit community.  The city is an alluring tapestry of white sandy beaches stretching as far as the eye can see, paired with emerald green waters that offer stunning reflections of the Alabama sun.  With a history centered on fishing, Orange Beach is a paradise for fishing fanatics, offering one of the largest charter fishing fleets in the Gulf of Mexico.  The Wharf, Orange Beach's unique entertainment district, hosts an array of concerts, festivals, and family-friendly activities.  Shoppers will love the diverse mix of boutiques boasting beachwear, antiques and unique local crafts.  The community parks stand as a testament to the city's commitment to maintaining a family-friendly environment.  Attractions such as the Orange Beach Waterfront Park, with its vast picnic areas and stunning vistas, make it a perfect spot for family outings.  Adventure Island, a popular amusement park, is another hotspot offering fun-filled activities like mini-golf, go-karts, and paddle boat rides.  Wildlife enthusiasts will appreciate the Backcountry Trail System, a natural haven sprawling across seven trails and teeming with local wildlife.  Nearby, the Alabama Gulf Coast Zoo as well as the Sea, Sand, & Stars Science and Nature Center offer opportunities for educational exploration.  Of course, no discussion of Orange Beach is complete without acknowledging its dedicated service providers, including a team of dependable plumbers.  Committed to serving residents and maintaining the city's infrastructure, they embody the community spirit that permeates Orange Beach.  Rich in beauty, culture and leisure, Orange Beach, Alabama remains one of the Gulf Coast's best-kept secrets.  It's more than just a city – it's a lifestyle glowing with Southern charm and beachside allure.
Reasonably Priced Excellence

We firmly believe in providing excellent services within accessible financial parameters, which is why we offer $25 service calls. This cost-effective solution grants the chance for customers to consult with our expert team to dissect their issues comprehensively. Our service call covers a wide spectrum of needs, ranging from technical advice to basic troubleshooting, and ensures that customers receive prompt, efficient assistance. This $25 service call proposition brings together affordability and high-quality service, making us the optimal choice for individuals in need of quick, professional help from our master plumbers in Orange Beach, AL without breaking the bank.
Free Estimates

- No-hassle estimates!


$25 Service Call

- Call today!

Safety First

- Background checks on everyone!

A Wave of Excellence

- Only the best pros!
Free Estimates

- No-hassle estimates!


$25 Service Calls

- Call today!

Safety First

- Background checks on everyone!

A Wave of Excellence

- Only the best pros!
A Plumber in Orange Beach, AL that You Can Trust
We understand that the community relies on professional plumbers in Orange Beach, AL when the need arises.  Finding a trustworthy company that provides reliable plumbing is key to maintaining the comfort and functionality of your home or business.  Our highly skilled technicians possess extensive knowledge in handling a wide variety of plumbing issues, from leaky faucets to complex sewer line repairs and our commitment to quality workmanship, transparent pricing, and punctual service has earned us a solid reputation as reliable experts within the area.  As proud members of our local BBB, we strive for the transparency you deserve in a company that offers plumbing services.  You can also check out out reviews form customers who've kindly shared their experiences with us on Google, Yelp, and Facebook.  By choosing Surfside, you can have peace of mind knowing our plumbers in Orange Beach, AL will handle your concerns with the utmost care and professionalism.
Meriam Neise
September 2, 2023.
Madison and Sam performed their service professionally. We will refer Surfside Services without hesitation.
People are very professional putting out a great generator answered all my questions made good suggestions that I will follow just all around great people to do business with and their prices are lower than generac used Kohler All My Life as a plumber and all the plumbing products in my book rated top notch
Stephany Crumpton
August 29, 2023.
Jake was very kind and very knowledgeable to all my questions I had.
They did an outstanding job installing my new generator I Campbell
Gamers N Geeks
August 24, 2023.
Great service every time we use them! Highly recommend.
Nick Melton
August 13, 2023.
Had two recent visits from them and both were incredibly helpful and honest people. My go-to hvac place.
A New Kind of Service Company
We are 'The One Call That Books It All', with individual masters of their craft in every division. It's not the same people doing everything: it's highly trained professionals comprising each department, but all under the same trusted brand and service philosophy of excellence.  It's what makes us more than just another company who offers plumbing in Orange Beach, AL.
 Redefining the Standard: Not Just Another Plumber in Orange Beach, AL, Your Trusted Solution Expert

When it comes to plumbing services, it's imperative to understand that not all plumbers offer equal quality. For property and business owners in Orange Beach, seeking reliable, precise, and comprehensive solutions to their plumbing needs, Surfside Services emerges as a beacon of quality and trust. As a reputable brand with a proven track record, we pride ourselves on delivering high quality service with a strong focus on customer satisfaction.  We leverage professional expertise, state-of-the-art equipment, and a deep understanding of local plumbing requirements to address issues while ensuring seamless functionality. Further, we place significant emphasis on prompt resolution, fair pricing, and lasting solutions, making it a go-to choice for many residents in Orange Beach. So, if you desire unmatched value and quality in your plumbing services, choosing Surfside Services is a prudent step towards a worry-free home or business.