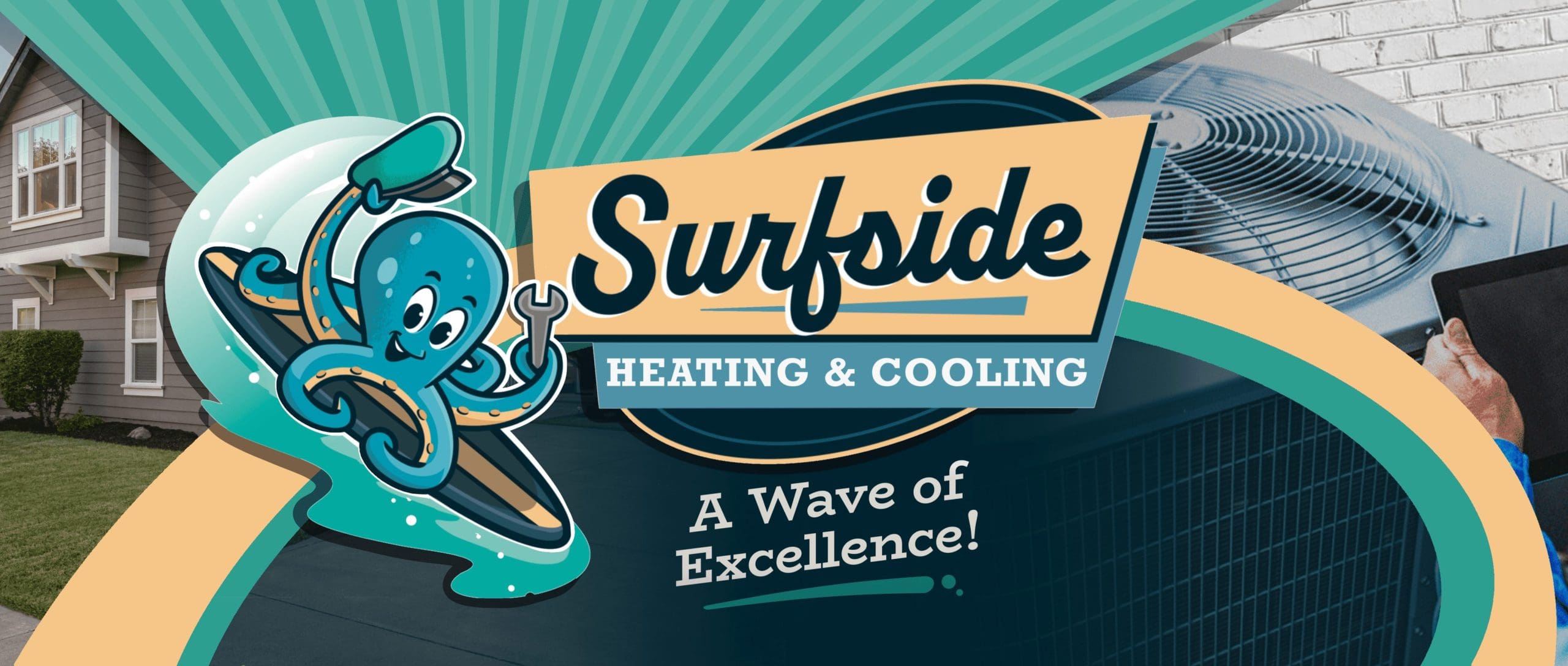 Free HVAC Estimates!
You should never have to pay to receive a price from a company.  That's why with Surfside Heating & Cooling our estimates are always free!  So, if you're looking for free HVAC estimates, just give us a call.  Our expert HVAC techs are standing by to take a look at your system--at no cost to you--and provide a quote.
Our pricing is competitive and we offer fantastic financing options.  Start with your free quote, then finish with great financing and excellence service.  We'll make sure your system is installed correctly and then we'll stand behind that work.  Because it is important to us to not just win customers but to keep them, and keeping them doesn't happen unless we consistently do an amazing job.  And that's what we're here for: to do an amazing job for you.

Free Estimates

- No-hassle estimates!
$25 Service Call

- Call today!
Safety First

- Background checks on everyone!
A Wave of Excellence

- Only the best AC Service!
Free Estimates

- No-hassle estimates!


$25 Service Calls

- Call today!

Safety First

- Background checks on everyone!

A Wave of Excellence

- Only the best HVAC techs!
Are Free HVAC Estimates Really Free?
The word 'free' gets grossly overused.  'Free this', 'free that', but is it really free?  Has anyone ever told you that 'nothing in this world is free'?
With Surfside, though, free HVAC estimates means free HVAC estimates.  Our technicians will come out at no cost, no obligation, take a look at your situation and provide a written, free quote for services.  But how can we afford to give free estimates?
We can afford to provide our quotes for free because we are confident you'll choose us.  Once you've experienced our service excellence and seen our competitive pricing, we know we've earned a customer.  That gives us the confidence to provide truly free, no obligation quotes whenever you need them.
Why We Can't Quote by Phone
When we receive calls asking for free HVAC estimates, we always have to go out and take a look.  A lot of times we get asked why we can't quote by phone, though.  In fairness, quoting by phone would be a lot faster.  It would even save us money not having to send a technician out to your home or business.  But, unfortunately, we just can't do it.
When providing free HVAC estimates, we need to take a look at your setup.  Accessibility, for example, is one major factor in quoting.  How easily we can or cannot get your old unit out and a new unit in makes a big difference.  Sometimes we find that there is rotten wood or other problems that need to be addressed before a new unit can be installed, which we can only determine by taking a look at everything.
But that's exactly why we offer free estimates.  We know how important it is to give an accurate quote, and you shouldn't have to pay to receive that.  We're happy to come out at no cost to assess your situation and provide you with a free quote.
Do Your Research Before Committing to a Particular HVAC Contractor
By taking the time to research an HVAC contractor before you hire them you can avoid a lot of headache.  Free HVAC estimates from a company that does poor work can leave you in a bind if you jump at simply the cheapest price around.  Think about it: how cheap is it if you have to pay someone else to come back and fix it afterward?
That's why you should look for several things in a company before committing to their estimate:
Quality of workmanship - Researching a company's background and reputation allows you to have an idea of the quality of work they provide.
Reputation - What other people in the community have said about their quality of service, reliability, and promptness is important.
Credentials - Make sure you work with a company that meets the requirements of the industry.
Transparency - You want a company who's upfront regarding their work, including costs, materials used, and schedule.
Warranty and guarantees - If you do your research, you can find a company that confident in their work and provides warranties and guarantees.
You can easily find those who have kindly shared their experiences with us on Google, Facebook, Yelp, and other sites.  We're proud members of our local Chamber of Commerce and the Better Business Bureau.  We're licensed, bonded, and insured. We offer up front pricing and always guarantee our work.
A New Kind of Service Company
We are 'The One Call That Books It All', with individual masters of their craft in every division. It's not the same people doing everything: it's highly trained professionals comprising each department, but all under the same trusted brand and service philosophy of excellence.  It's what makes us more than just another company offering free HVAC estimates in Baldwin, Escambia, and Mobile AL counties.
Free Estimates and $25 Service Calls
Meriam Neise
September 2, 2023.
Madison and Sam performed their service professionally. We will refer Surfside Services without hesitation.
People are very professional putting out a great generator answered all my questions made good suggestions that I will follow just all around great people to do business with and their prices are lower than generac used Kohler All My Life as a plumber and all the plumbing products in my book rated top notch
Stephany Crumpton
August 29, 2023.
Jake was very kind and very knowledgeable to all my questions I had.
They did an outstanding job installing my new generator I Campbell
Gamers N Geeks
August 24, 2023.
Great service every time we use them! Highly recommend.
Nick Melton
August 13, 2023.
Had two recent visits from them and both were incredibly helpful and honest people. My go-to hvac place.
We Perform ALL HVAC Services

Installation & Upgrades
Diagnostic & Repair
System Maintenance
Inspections
Free HVAC Estimates
So Much More!