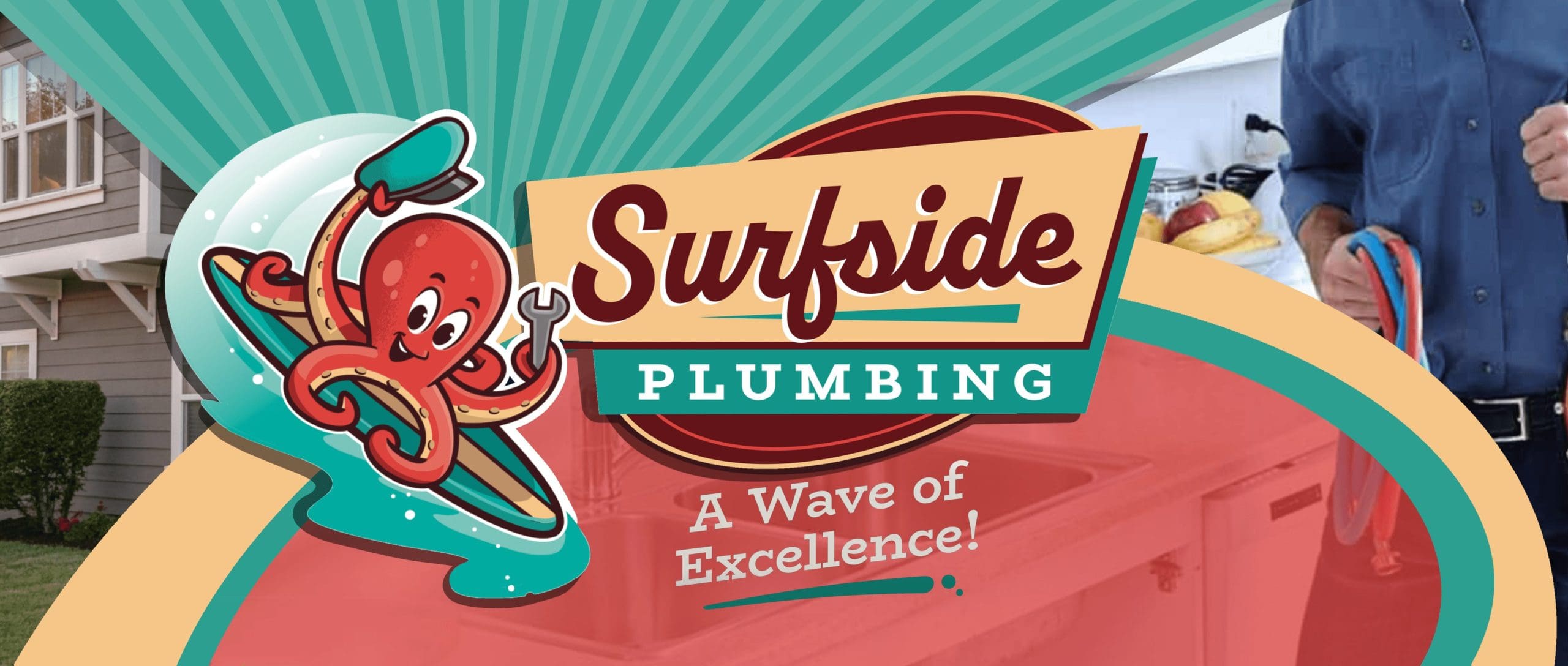 Local Plumbing Company Servicing Mobile & Baldwin Counties
As one of Mobile & Baldwin's premier local plumbing companies, we're proud to offer plumbing services and more to our fellow residents of the Gulf Coast.  With a strong emphasis on service excellence, we pride ourselves in the quality of our work and professionalism of our team.  Our every plumber is trained to provide you with multiple options and to explain them thoroughly so you can make an informed decision on what repair or replacement is best for you.
Not Just Another Plumbing Company
Surfside is synonymous with plumbing in Mobile & Baldwin Counties.  As one of the highest-rated local plumbing companies in our area, we owe it to our exceptional team of professionals who are simply the best at what they do.  While we respect our competition and recognize that there are other great plumbers out there, we place great value on the men and women within our company who provide excellent customer service and deliver top-notch repairs.  We offer more than just affordable water heaters or faucet change outs, we offer every plumbing service you could possibly need.  At every service call, our customers realize the level of excellence our team has.  Because our remarkable team from the ground up will take care of you in a way that leaves you feeling respected and appreciated.
Plumbing Repairs Can't Wait Until Tomorrow

There is a level of urgency with plumbing not found with our other services.  And that makes sense: when water is flowing places it shouldn't, or a restaurant loses hot water, or your toilets aren't operational, it is a much more major problem than simply being uncomfortable when your HVAC system stops working.  That's why when you need a plumber, we know you need a plumber fast.
Our expert plumbers are available for emergency calls 24/7, and during normal business hours work diligently to resolve as many customer problems as possible.  With same-day service guaranteed, we're excited to receive your call and handle your problem.
Why Trust Us with Your Plumbing Needs?
When it comes to plumbing repairs, you need an expert with extensive experience in the industry. Our team of professional plumbers has the knowledge and skills necessary to provide efficient and affordable services for local customers like you.
Our dedicated team is committed to delivering top-quality services to ensure your comfort. But don't just take our word for it – our past and current customers have raved about our services, leaving us fantastic, detailed reviews on platforms like Google, Facebook, and others. Thanks to the hard work of our amazing team, we have received unanimous 4.9- and 5-star ratings, and we are incredibly grateful for the trust and loyalty of our customers.
Meriam Neise
September 2, 2023.
Madison and Sam performed their service professionally. We will refer Surfside Services without hesitation.
People are very professional putting out a great generator answered all my questions made good suggestions that I will follow just all around great people to do business with and their prices are lower than generac used Kohler All My Life as a plumber and all the plumbing products in my book rated top notch
Stephany Crumpton
August 29, 2023.
Jake was very kind and very knowledgeable to all my questions I had.
They did an outstanding job installing my new generator I Campbell
Gamers N Geeks
August 24, 2023.
Great service every time we use them! Highly recommend.
Nick Melton
August 13, 2023.
Had two recent visits from them and both were incredibly helpful and honest people. My go-to hvac place.
Anyone can do a job, not everyone can solve your problem. We're in the business of problem solving: what problem can we solve for you?
Free Estimates

- No-hassle estimates!


$25 Service Call

- Call today!

Safety First

- Background checks on everyone!

A Wave of Excellence

- Only the best pros!