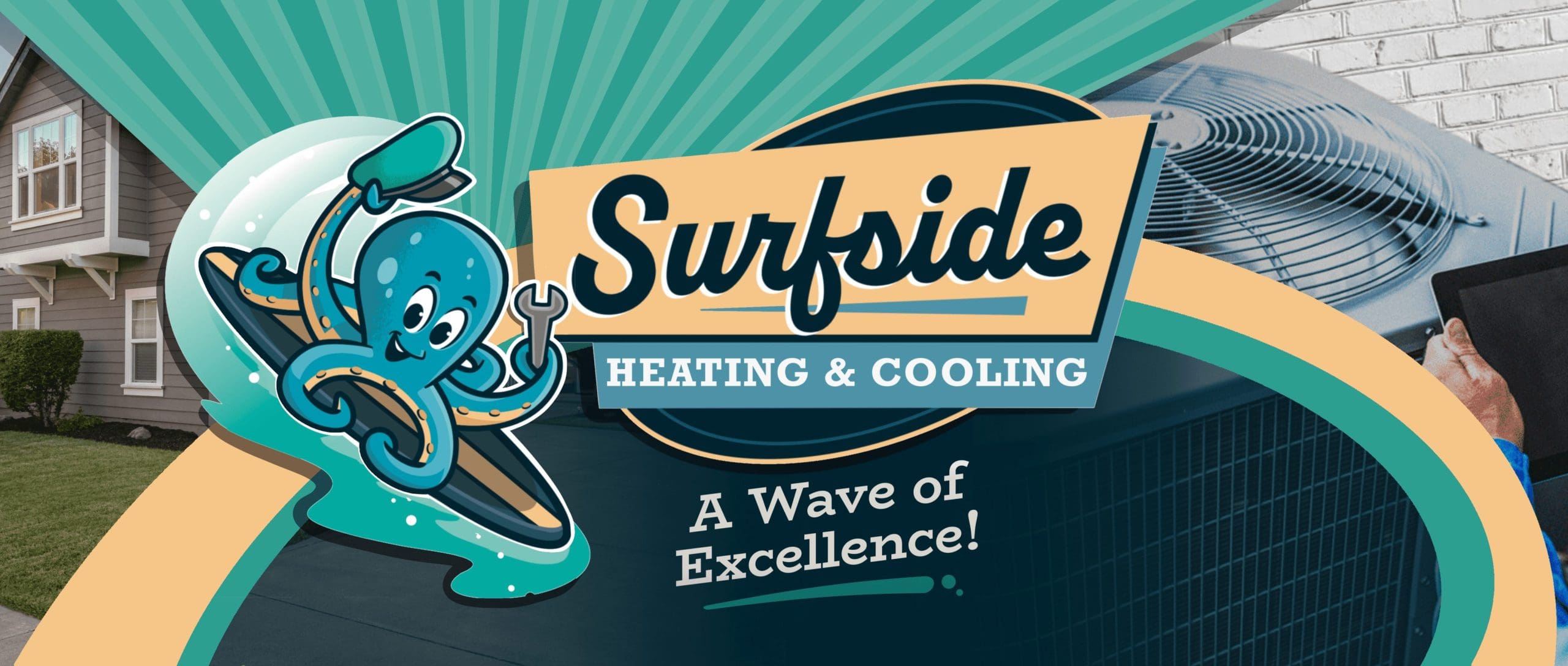 AC Repair in Upper Baldwin County AL
At Surfside, we know the value of building a relationship with our customers and listening to their concerns. We're not just interested in fixing HVAC issues, but we strive to provide a personalized solution, working with our customers' specific needs and budgets. This approach ensures we can establish long-term relationships with our customers, trust in us for many years to come with any AC repair in upper Baldwin County.
Why Should You Choose A Local AC Company?
Choosing a local company to do AC repair in upper Baldwin County offers many advantages over larger, national corporations.  First, a local AC repair company has a better understanding of the specific issues that arise in your region and can offer tailored solutions that cater to those particular needs.  Second, a local AC repair company takes pride in building and maintaining long-term relationships with their clients, as opposed to national companies that treat their customers simply as clients.  As a result, they provide more personalized and customer-oriented service and support.  Third, selecting a local AC repair company supports the local economy, keeping funds in the community and thereby aiding in the economic growth and development of the area.  Finally, a local AC repair company may be more willing to offer emergency and last minute services, as they are close by and able to respond quickly. Therefore, if you value personalized attention, want more specific, targeted services, or desire a better connection to your community and its growth, you should choose a company who offers local AC repair in upper Baldwin County.
What Do You Know About Upper Baldwin County AL?

Baldwin County is located in the southwestern part of Alabama. It's named after Abraham Baldwin, who was one of our founding fathers. As of the 2020 census, Baldwin County has a population of approximately 233,599 people, making it the fifth most populous county in the state. Baldwin County is an extremely popular tourist destination, known for its beautiful beaches along the Gulf of Mexico as well as many park and recreational areas. It's also home to a variety of cultural tractions, including museums, art galleries, and performing arts centers. Additionally, Baldwin County is a hub for agriculture, producing crops, such as pecans, soybeans, and cotton, as well as raising livestock. In recent years, Baldwin County has experienced significant growth with many new businesses in residence, moving in from other parts of the country. Despite its growth, the county has managed to maintain and small-town charm and sense of community, making it a wonderful place to live, work, and vacation. 
A New Kind of Service Company
We are 'The One Call That Books It All', with individual masters of their craft in every division. It's not the same people doing everything: it's highly trained professionals comprising each department, but all under the same trusted brand and service philosophy of excellence.  It's what makes us more than just another company offer AC repairs in upper Baldwin County, AL.

How Much Do AC Repair in Upper Baldwin County, AL Cost?
For only $25 our service techs will come out to take a look at your problem, and estimates are always free.  But what exactly is the difference between a service call and a free estimate?  Checkout our Frequently Asked Questions to learn more.
In Need of Service?
Having an air conditioning or furnace issue?  We offer 24/7 emergency air conditioning services.  So, what are you waiting for?  Call us today for your AC repair in upper Baldwin County, AL!
Surfside Heating & Cooling
Servicing all of Mobile and Baldwin Counties, our offices throughout the counties and our technicians strategically placed all over allow for our fast service response times.  With local techs from Orange Beach, AL to Wilmer, AL, from Spanish Fort, AL to Theodore, AL, we are local and ready to serve.  Call us today for AC repair in upper Baldwin County!